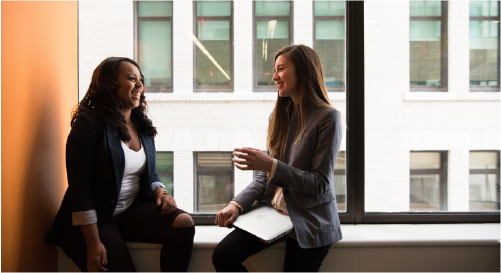 When you start a job, first-day jitters show up and you're worried about making a big mistake. It doesn't matter if it's your first job or your 10th—it's a universal experience. Luckily, the first day usually goes great—as do the days that come after. After all, you got hired because someone thought you could do the job well, and they're right!
But if you don't just want to do the job well—if you want to excel—then take a look at the qualities PeopleReady has found that employers want to see in their standout employees. They're not groundbreaking, but they are often hard to find. Exhibit these traits and employers are likely to turn your temporary position into a permanent one or consider you for a promotion when the time comes.
1. Punctuality
Why? A team, no matter how big or small, only works when everyone is doing their part. If you're late, that means customers are waiting or someone else is staying late to cover your shift. Or maybe without you there just aren't enough people for work to get done. Managers have a lot to deal with on a daily basis; they don't have time to wonder if their employees will show up to do their jobs.
2. Flexibility
Why? No one wants plans to fall apart—especially not the person in charge. But it's going to happen, and the team should help take stress out of the situation, not add to it. A rigid mindset that refuses to budge is not helpful to anyone on the team. When you see a situation change, try to figure out what's needed of you now and forget about your outdated plans.
3. Proactive Mindset
Why? Everyone is (hopefully) doing their jobs, but the boss is going to notice the person who does more than just their job. This doesn't mean they want you doing someone else's job and neglecting your duties, but they want to see someone who identifies an opportunity and offers up a solution.
4. Communication
Why? First, many problems can be solved with a simple conversation. If you've ever gotten lost driving somewhere and thought, "I should've double checked the directions before I wasted all that time," then you understand what can happen if you don't communicate clearly with your boss about your work. Another reason is that there are a lot of moving parts to any business, so even the best manager can't know everything that's going on at all times. Your manager expects you to bring any pertinent problems to their attention and to give progress reports at the right times. They can't help you if they don't know what's wrong, and they don't want to hear the news from angry customers (or an angry boss).
5. Critical Thinking
Why? The most obvious reason a manager values critical thinking is that they have one more person helping them solve problems. Another reason is that they now know there is someone on their team they can trust. Whether that means a promotion in the future or more responsibility now, a manager doesn't want to lose the worker who's making their life easier.