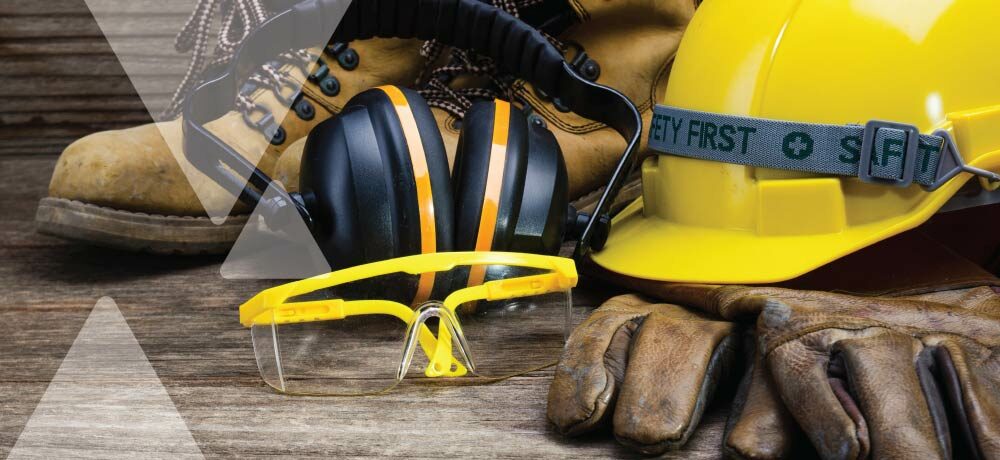 Follow These Tips to Keep Employees and Temporary Workers Safe
When it comes to keeping construction workers safe, it doesn't matter if they're full-time employees or temporary workers. All workers have a right to put their talents and expertise to work on safe construction sites.
For construction leaders like you, leading by example and emphasizing safety on the job can do a lot to ensure your workers also take safety seriously. And by following safety guidelines (whether your own or those set by safety organizations), you're not only protecting workers — you're also protecting your company.
We all know there's a nation-wide construction workforce shortage. But did you also know that your safety practices can play an important part in whether a worker stays on your job site or not? It's true. Demonstrating that you're one of those companies that takes safety seriously speaks loudly in the construction industry and can ultimately help you attract the best skilled tradespeople for your projects.
So, what can you do to demonstrate you're serious about construction site safety — and stress to workers that they should be too? Obviously following the Occupational Safety and Health Act (OSHA) guidelines is, as you know, not only important but mandatory. Beyond that, here are some simple construction safety tips to follow — whether you're in charge of permanent employees or temporary workers provided by staffing agencies like PeopleReady Skilled Trades.
10 Construction Workplace Safety Tips
Plan ahead. Make sure you have the right equipment onsite for the job at hand — and that all workers have easy access to that equipment.
Enforce PPE. Personal protective equipment (PPE) is key to keeping construction workers safe on job sites. From head and eye protection (like hard hats and goggles) to hearing and respiratory protection (like earplugs and respirators), workers should know that proper PPE is a requirement. (Note: PeopleReady Skilled Trades provides standard PPE to all of our tradespeople).
Don't make assumptions. It can be easy to get lax on providing safety tips for construction workers—particularly if you think (or know) they have years of experience in the construction industry. Don't assume workers know how to properly — and safely — use every piece of equipment on your job site.
Keep it clean. Take a look around your job sites. What hazards do you see? Keeping your construction sites neat and tidy goes a long way to protecting workers and also making sure projects run smoothly and efficiently.
Talk about it. Sharing construction safety tips lets workers know that you're serious about keeping them safe. Don't just lecture: Open up a dialogue. Invite them to share ideas about how your company can improve construction site safety.
Be vigilant. Keeping workers safe involves being aware of all situations and surroundings on a construction project site — especially when heavy equipment is involved. Share safety tips even with seasoned skilled tradespeople. Again, don't make assumptions about their level of safety knowledge. (See Tip No. 3).
Focus on the positive. Beyond training workers on all site-specific safety guidelines and protocols, there's more you can do to emphasize safety. One way: Reinforce positive behaviors as you see them. This not only improves morale and relationships with workers, but also encourages others to follow safe practices so they might be recognized too.
Hold safety refresher meetings. Again, this goes back to Tip No. 3: Don't make assumptions about the level of safety training anyone on your job site has had. In addition to standing safety meetings with new employees, or at the start of projects, you can (and should) host regular safety refresher meetings. Find fun and engaging ways to share safety tips for construction. And it never hurts to order pizza!
Empower workers. Encourage the skilled tradesmen and tradeswomen on your job sites to take an active role in safety. Let them know that they should always report safety concerns or hazards they encounter. Empower them to come forward and share their concerns. Let them know you welcome their input.
Choose a staffing partner that puts safety first. When you choose PeopleReady Skilled Trades, you're choosing a staffing partner that's made safety a priority for 30+ years. We ensure our workers receive general safety awareness training before starting on your job site. Plus, we even offer free OSHA 10 training to our tradespeople.
We take safety seriously at PeopleReady Skilled Trades, a division of PeopleReady that is dedicated to matching businesses like yours with safety-minded, specialized tradespeople, from carpenters to electricians. Our commitment to safety goes beyond merely sharing safety tips for construction workers. It's infused in every safety-specific process, procedure and program — including our BeSafe program, which ensures our customers and tradespeople work safely across a project's entire lifecycle. Taking safety seriously is just another way PeopleReady Skilled Trades demonstrates our respect for the craft — and the amazing tradespeople they dispatch to projects all around the country.
Ready to work with a staffing partner that's committed to safety and to connecting you with the best skilled tradespeople?