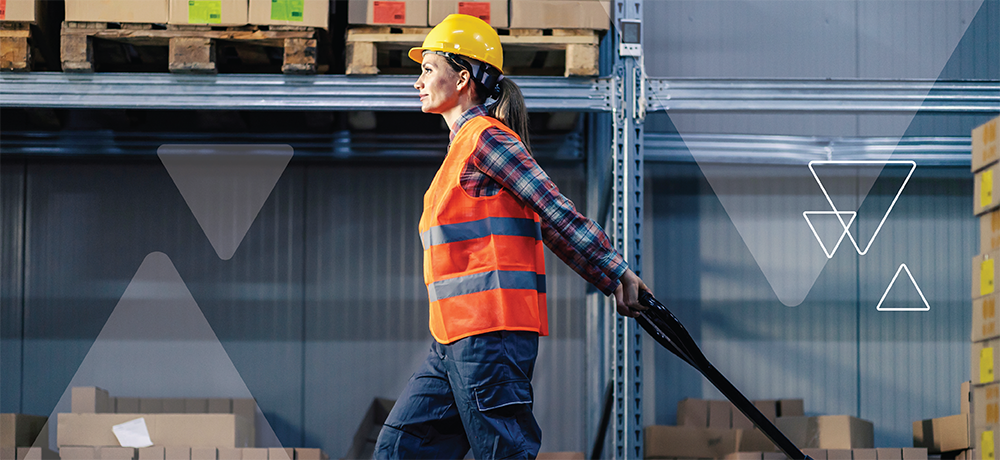 How to address mental health in the construction industry
Mental health issues affect the construction workforce at a much higher rate than most other industries, according to the CDC. A 2020 CDC report found that workers in construction have one of the highest suicide rates compared to other industries. PeopleReady shares key factors that contribute to poor mental health in construction and possible solutions for employers to promote mental wellness and ensure worker retention.
The unique aspects of the job contribute to mental health issues
Construction sites are high-pressure working environments with physically demanding tasks that must be completed quickly and precisely. Many workers feel stressed by the job's demands which are compounded by chronic pain from exertion.
Meanwhile, irregular and long hours can negatively impact a worker's sleeping patterns and reduce the amount of time spent with friends and family. This can lead to a sense of isolation and helplessness. To combat these feelings, many construction workers turn to substances, which only worsen symptoms of anxiety and depression.
Untreated mental health issues have an impact on your job site
The impact of untreated mental health issues can also be felt physically. Stress contributes to high blood pressure, disturbed sleeping patterns, and diabetes. Additionally, stress can compromise the immune system, making individuals more prone to illness and injury. This impacts both the worker and the employer financially.
Workplace mistakes are more likely to occur when employees are depressed, according to the CDC. On a construction site, those accidents can result in serious injuries and may have legal ramifications. Construction injuries cost employers $11.5 billion each year, according to the National Library of Medicine.
Common health risk behaviors for construction workers to avoid
A career in the construction industry can be highly rewarding, but construction workers are likely to experience health issues if they don't take care of themselves.
There are six health risk behaviors that are common in the construction industry, according to the Journal of Occupational and Environmental Medicine. Construction workers who avoid these behaviors are better able to manage their stress and are less prone to anxiety and depression.
Smoking
Using tobacco products
Binge drinking
No leisure-time physical activities
Not always using a seatbelt
Getting less than seven hours of sleep a day
Recommendations on how to ensure good mental health in construction industry
According to the American Psychiatric Association's Center for Workplace Mental Health, the No. 1 reason those in the construction industry who need help do not seek it is because of shame and stigma (78%) and fear of judgment by peers (77%). Employers can decrease the impact of workplace anxiety and depression by:
Providing training: Site supervisors should learn the signs of anxiety and depression and become familiar with mental first aid to support struggling workers. There are many warning signs that can indicate workers are struggling, such as decreased productivity, increased interpersonal conflicts between co-workers, and higher rates of sick days.
Offering treatment resources: Posters and flyers with helpline information can help create awareness. They also benefit workers who prefer to keep their mental health issues private.
Destigmatizing mental health discussions: Almost 60% of construction workers struggle with mental health issues, but only one-third tell their employer out of embarrassment or fear of damaging their career. Encouraging discussions about mental health to help them come forward and seek treatment.
Being communicative: Uncertainty about job tasks and work responsibilities is a significant stressor for construction workers. Clearly communicate your expectations for each worker and provide a detailed breakdown of their duties.
Construction staffing solutions that put people first
Construction staffing agency PeopleReady takes a people-first approach to health and safety as we help construction firms across the country find dedicated workers who will thrive in your work environment. PeopleReady offers staffing solutions with access to active job seekers who meet your needs, from general labor to experienced electricians, plumbers, carpenters and more. Reach out to us today to learn more about our construction staffing services.