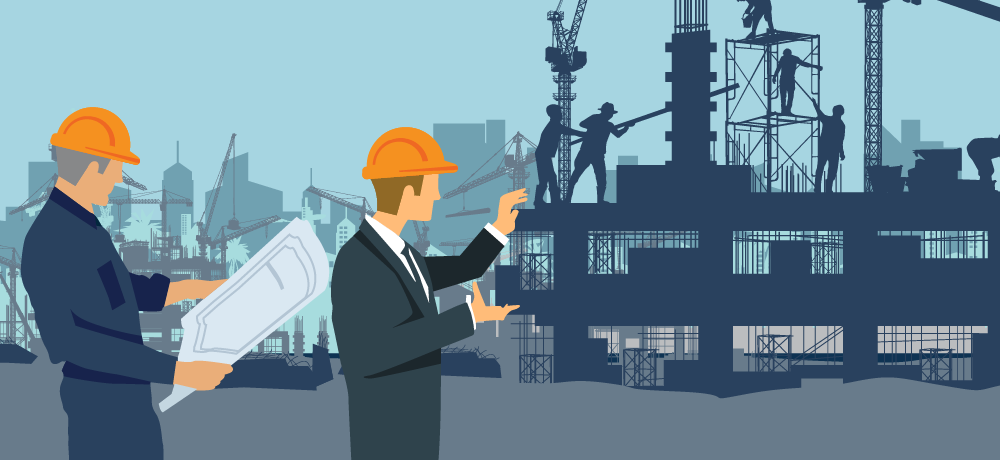 Jobs for Construction Managers Are Opening at Record Rates
Through 2030, about 38,900 openings for construction managers are projected, on average, each year, according to the Bureau of Labor Statistics (BLS). What's creating these openings? Construction managers transferring to other occupations or exiting the workforce altogether for reasons like retirement, the BLS reports.
These openings mean opportunities for tradespeople like you to move into construction management if you're not there already.
But how do you qualify for construction manager jobs? What do you need to do so you can earn a construction manager's salary? Do you have to have construction manager degrees or certifications?
As you think about taking your career to the next level, you likely are asking these questions and many more. Here, we answer seven questions you might be entertaining as you consider this career move.
7 Things To Know About Becoming a Construction Manager
How much does a construction manager make a year? In May 2020, the median annual wage for construction managers was $97,180, but salaries for construction managers vary widely depending on your experience in the industry. Additionally, construction managers may earn bonuses for such things as generating business.
What do construction managers do? Before you pursue construction manager jobs, you want to be clear what they actually do. Construction managers are involved in construction projects from start to finish. They plan, coordinate, budget and supervise. While you might have an office, you'll likely be working on jobsites where you'll oversee projects and make decisions. If you're managing several projects, you'll work on several sites. As a construction manager, you can expect to work at least 40 hours per week — and you may need to be on call 24/7 for any emergencies that may need your attention.
What qualities do construction managers need? It's no surprise that effective construction managers must be great leaders with exceptional decision-making abilities. To ensure projects are completed correctly — on time and on budget — construction managers must be able to delegate and make judgment calls. As a construction manager, you need great communication skills, too, so you can give clear direction and explain complex information, orally and in writing. Strong analytical skills, technical skills and business know-how are all essential for construction managers.
How many years does it take to become a construction manager? It depends. You could be ready in as little as a year by working under — and being mentored by — an experienced construction manager. But depending on the company, you may have to put in more time—even as much as several years. If you've been working as a skilled tradesperson in the construction industry for years, you may have all the skills you need. If you're still building your skills and expertise, consider taking on a range of construction jobs with PeopleReady Skilled Trades.
What qualifications do you need to be a construction manager? As noted above, having experience in the industry is an absolute must for construction managers. If you have a lot of experience, you may not be required to have construction manager certification or a degree in construction (or related field). Still, there are companies that require construction managers degrees, such as associates or bachelor's degrees, and/or certifications. Construction managers who have business and engineering degrees are also valued in the construction industry.
Is it possible to become a construction manager without a degree? Absolutely. Does a college degree help you stand out for construction manager jobs? Absolutely. But if you don't want to get a formal education, you can still position yourself for jobs for construction managers by continuing to hone your skills with PeopleReady Skilled Trades. You'll not only improve your skills in your trade, but you can try out a variety of jobs in the construction industry and then eventually bring that knowledge, expertise and experience to a future construction manager position.
What's the job outlook for construction managers? According to the BLS, employment of construction managers is projected to grow 11 percent through 2030, faster than the average for other management occupations and all occupations, period. As shared above, the job outlook is strong because construction managers are changing occupations or leaving the labor force altogether (retiring, etc.). The need for construction managers is also expected to expand along with construction activity. As the BLS notes, population and business growth over the next decade means new homes, office buildings, retail outlets, hospitals, schools, restaurants and the like will need to be constructed. Construction managers will also be needed to oversee improvements in infrastructure, from roads to bridges, and to work in the green energy field as it continues to grow. If you're working on solar projects with PeopleReady Skilled Trades, you are setting yourself up well to one day transition into management in this rapidly expanding field.
At PeopleReady Skilled Trades, we want to help you grow your career by helping you build your skills. By working with us, you're on the path to becoming a leader, whether you go into construction management or not. But if you do, know that PeopleReady Skilled Trades can connect you with jobs for construction managers too. Through our direct placement services, we match qualified, professional construction candidates with companies across the U.S.
Keep building your skills with PeopleReady Skilled Trades. Let's find your next job now!