Electrician Jobs and Staffing Solutions Within Reach
We're experts at hiring electricians so you don't have to worry about how you're going to get the workers for your next project.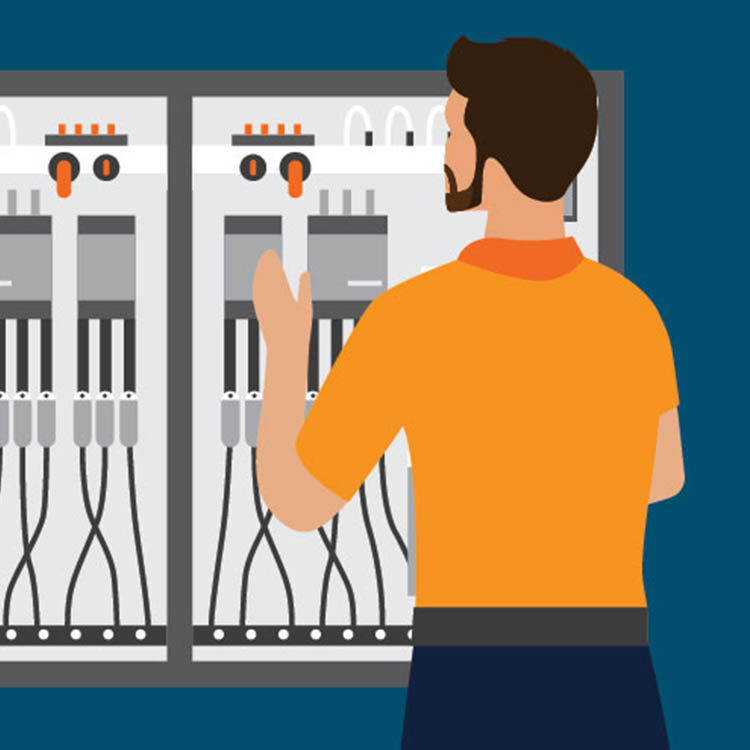 Wired to Keep the Lights On
Hiring Electricians Made Easy — We Do It for You
The Bureau of Labor Statistics anticipates that the demand for electricians will grow 8% through 2029. This makes finding reliable, certified electricians harder than ever for businesses across the country. We can help.
For more than three decades, we've been helping contractors, project managers and superintendents like you turn — and keep — the lights on for people and businesses around the country. We're experts in recruiting and hiring electricians across various specialties, industries and experience levels. From linemen to wiremen, residential to industrial and apprentice to master, we dispatch electricians to help businesses like yours finish projects every day.
Whether you're looking for 10 master-level electricians or one journeyman, the skilled electricians you need are within reach when you partner with PeopleReady Skilled Trades.
Electrician Jobs on Your Schedules
You keep the lights on for millions of people around the country; it's time someone keeps the lights on for you. Whether you're just starting your electrician career or are looking to supplement your current workload, we can help you find electrician jobs that fit your schedule.