Strategies for Growing Your Candidate Pool
According to S&P Global Market Intelligence, the U.S. should set a record for renewable energy development in 2022. Up to 44 gigawatts of new solar is expected to go online — nearly double their estimate for 2021.
Solar companies are continually challenged with finding qualified skilled tradespeople to fill positions like solar installers, solar electricians and other solar energy jobs, so we've highlighted eight ways they can grow their candidate pools. Check out the infographic below!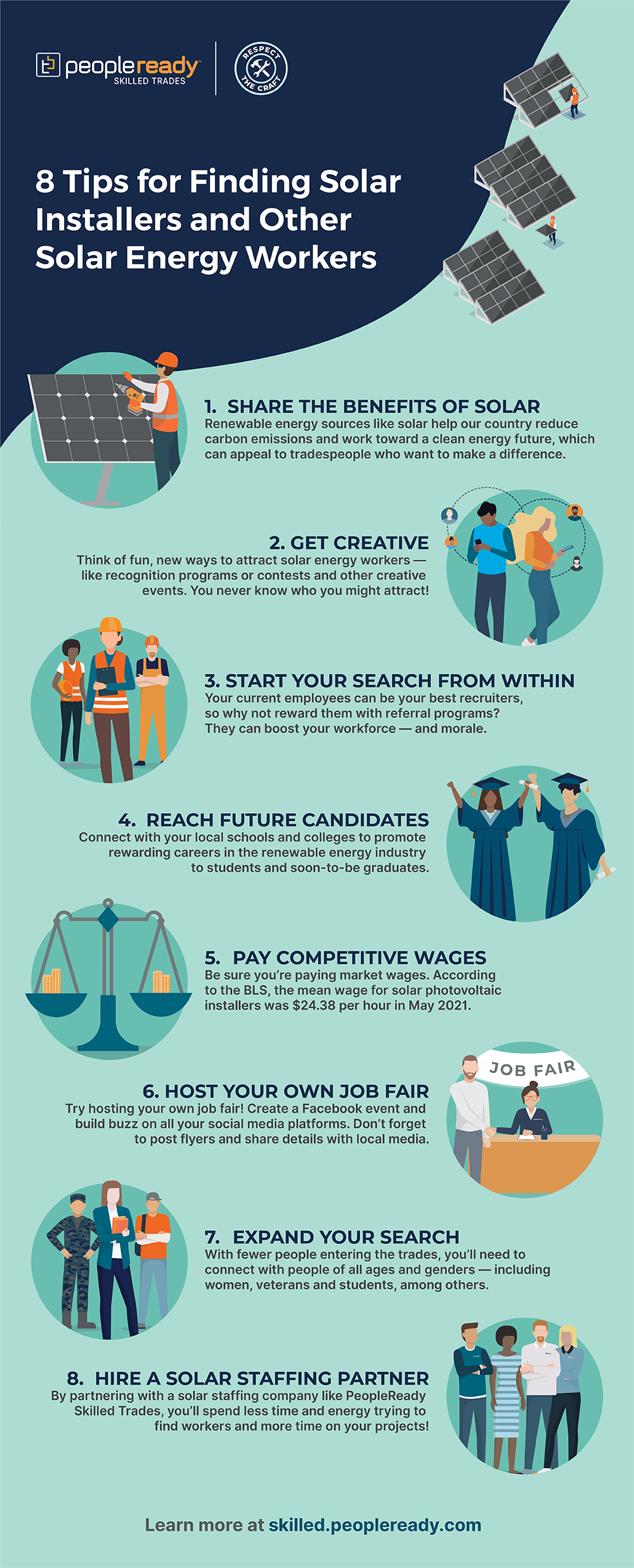 Looking for skilled workers for your next project? Let us help.