Skilled Tradesman Lands Dream Job with the Help of PeopleReady Skilled Trades
"This is my purpose," says Craigen Harris of Memphis, Tenn.
Craigen Harris didn't have much hope when he attended a career fair in his hometown of Memphis, Tenn., in Fall 2021.
"I'd been looking for a job for like four months straight," says Harris, 36. "I was losing my faith."
But at the suggestion of his fiancée, Harris decided to attend a job fair at a community center. He wore his "daily outfit" of work boots and gloves, jeans and a t-shirt. It was his steel-toed boots that caught the attention of Alex Diaz, lead trade recruiter for PeopleReady Skilled Trades in Memphis. Those boots told Diaz that Harris was looking for work—exactly the message Harris was looking to send.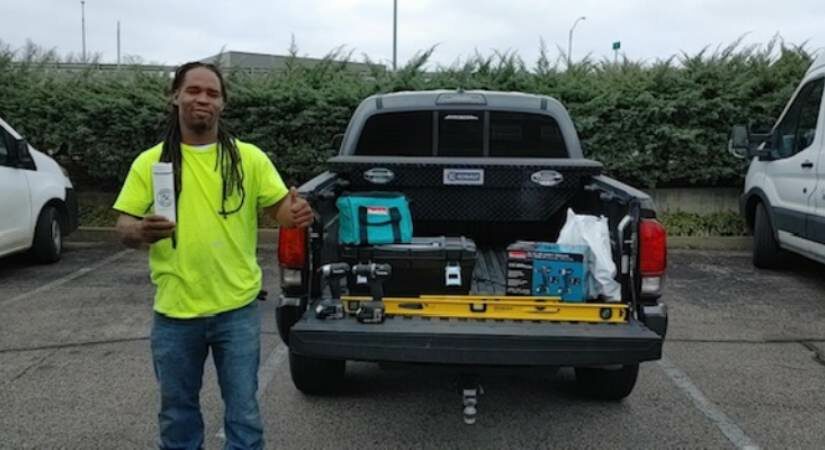 "I saw the PeopleReady sign and I thought, 'I'm a person. I'm ready,'" Harris recalls. He made a beeline for the PeopleReady Skilled Trades booth and introduced himself to Diaz, who stood to greet Harris and shake his hand. Being greeted with respect meant the world to Harris—and told him a lot about PeopleReady Skilled Trades.
Harris made it clear he was ready to work and told Diaz about the skills he had as a tradesman, primarily in carpentry. "I liked that he was very direct," Diaz says. "He was there on a mission. He wanted to work."
Diaz wrote down an address and told Harris to be there the next day.
"It was that simple," Harris says. "Within two or three days, I had a job making the most pay I've ever made in my life."
Harris had worked for staffing agencies before, but he knew immediately PeopleReady Skilled Trades was different.
"They told me we're trying to hook you up with a career, not just a job," Harris says.
Harris went to work as a carpenter helper for a longtime client of PeopleReady Skilled Trades: Memphis Masterworks LLC, which specializes in architectural millwork and custom carpentry. Within a short time, Harris was rewarded for his skills, positivity and work ethic with a full-time job. For those same reasons, Diaz nominated him as a winner of PeopleReady Skilled Trades' Respect the Craft program. Harris won in December 2021 and received a variety of tools, including a drill and driver set with bits and a toolbox. Memphis Masterworks also invested in him, mentoring him on the job and helping to pay for the tools Harris received. Before that, Harris only had a tape measure and carpenter's pencil.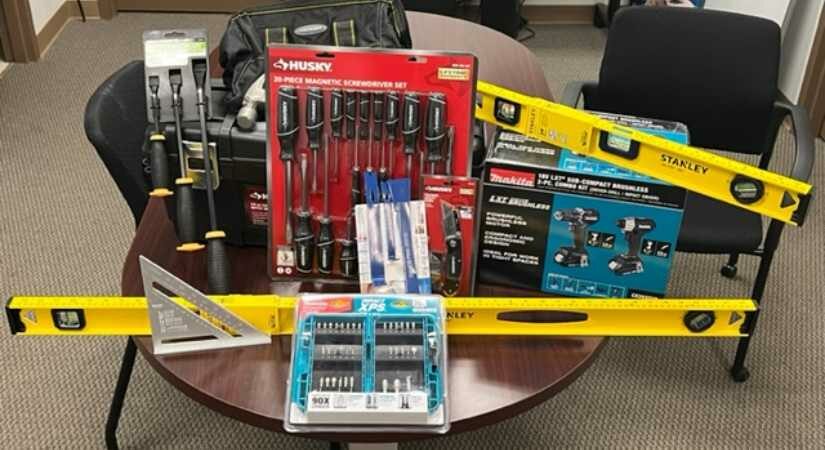 "He's full of life," Diaz says of Harris. "With no tools, Craigen had demonstrated work ethic, tenacity and a drive to do well."
When Diaz showed up on the jobsite with his winnings, Harris cried.
"I don't have words to explain the gratitude I felt; how much it touched me; how I felt that this was my purpose," Harris says. "I don't have to worry anymore. I don't just work. I have a skill. I have a trade."
Harris was born in Memphis and grew up in Minneapolis, Minnesota. He fell on hard times early in life. Both of his parents struggled with issues and Harris entered the foster care system. It was his father, though, who introduced him to the construction industry. A brick mason, his father showed Harris how to use a level when he was just 13. Together they built a retaining wall. Harris still remembers getting paid $300 for his effort.
Over the years, people told him he had potential, but Harris struggled to find his purpose and path. He credits his mother, who turned her own life around, for helping him to turn his around too. He credits her, too, for his work ethic.
"She's a superwoman," he says.
He's also grateful to PeopleReady Skilled Trades for connecting him with his "dream job."
"PeopleReady is the No. 1 staffing agency," he says. "If you have a skill, if you're committed and you really want to work, you need to go to PeopleReady. The people I've met, they're awesome. They were ready to assist me. From day one, they knew I was ready to work. I was one of the people who was ready to go and they saw it. I've got a good job, a good career right now."
Are you ready to work?
Just like PeopleReady Skilled Trades helped connect Craigen Harris to his dream job, we can help you too. If you're a skilled tradesman or tradeswoman who is looking for work, look no further.