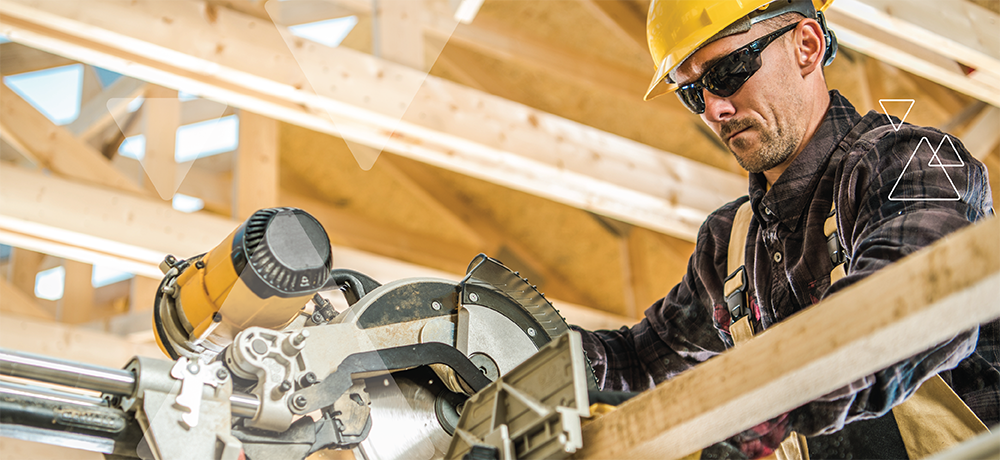 What a carpenter staffing agency can do to help you hire carpenters
Finding a carpenter to hire may be challenging in the years ahead. How high is the demand for carpenters? The carpenter job market is expected to grow by 8.2% between 2016 and 2026, according to Contractor News.
If you're looking for carpenters for your next project, a staffing agency can help support your recruiting efforts. Below, we share four ways that a carpenter staffing agency can benefit your business when hiring carpenters.
Benefits of working with a carpenter staffing agency
Time savings of hiring a carpenter
The process of finding and hiring workers can be time-consuming and demanding. This delay can have a major impact on your business, especially if you're understaffed or have a deadline to meet. And don't forget the time investment required to train new employees.
What's more, there's the chance that the new hire isn't the right fit for your company. That means you'll have to start the hiring process all over again, spending yet more time and money.
Instead of taking weeks or months to find skilled carpenters for your open positions, you can find the right candidates faster and easier when you partner with a staffing agency.
Specialized carpenter staffing experience
Finding a carpenter to hire can be difficult depending on your location. For example, construction companies in rural areas or outside of major cities often experience increased competition due to a small pool of available candidates. A survey by the Associated General Contractors of America found that 85% of contractors had trouble finding enough carpenters for their construction projects in 2022.
That's where a staffing agency can help you find a carpenter to hire more quickly. How do they do it? Their staffing experts have years of experience in construction recruitment. As such, they have a vast network of industry contacts plus relationships with local community groups, schools and trades organizations which can help them find more candidates.
The staffing agency can also help you create a long-term plan for hiring carpenters. They will tell you what's happening in your local market, as well as construction news and trends. This can help you make changes to your staffing plan and stay ahead of your competition.
Convenient access to carpenters looking for jobs
You might be asking yourself, When should I hire a carpenter? Your staffing needs may change throughout the year depending on your current projects, your peak season and other external factors like the local economy. You can overcome uncertainty and avoid potential gaps in your workforce by adjusting your staffing plan.
But how can you find a carpenter to hire in your area? A staffing company can provide you with a carpenter to hire based on your specific workforce needs. For example:
Project-based carpenters: A staffing agency can match you with carpenters who have specific skills or certifications necessary for special projects.
Temp-to-hire carpenters: Want to test out a worker's skills, productivity and teamwork? This hiring strategy allows you to do just that while creating reliable pathways for carpenters to join your team full-time.
Short-term carpenters: In the event of unexpected job openings or business expansion, a staffing company can often provide carpenters for short-term arrangements.
Long-term carpenters: When you have multiple projects lined up, a staffing company can provide long-term carpenters for an extended period of time.
Reduced risks associated with hiring a carpenter
Properly classifying carpenters and other tradespeople in your business is important. If you misclassify your workers, it can lead to serious consequences. You also must consider a variety of other employee eligibility requirements in your hiring efforts.
When you work with a staffing agency, they take on the responsibility of managing these risks for you. They handle tasks like vetting, skill testing and ensuring compliance with labor laws.
Additionally, the staffing agency can complete onboarding and verification processes to ensure that all carpenters meet your quality standards.
Finding carpenters to hire in your local market with PeopleReady Skilled Trades
How do I hire a good carpenter? It's simple. If a carpenter is needed at your construction company, PeopleReady Skilled Trades can connect you with carpenters looking for work in your local area.
PeopleReady Skilled Trades has a local presence in communities throughout the U.S. and can support all your carpenter staffing needs. We connect you with carpenters and other tradespeople who are vetted for skills and experience and can start right away.
PeopleReady Skilled Trades gives you access to workers with specific skills to get the job done right, whether it's a single carpenter needed at one site or many carpenters at several locations.
Is a carpenter needed at your company?