Dedicated to Staffing Your Shipbuilding and Repair Projects
From Shipwrights to Pipefitters, We Have the Experts for You.
Since 2008, we've been dispatching skilled tradespeople to shipbuilding and repair projects across the United States.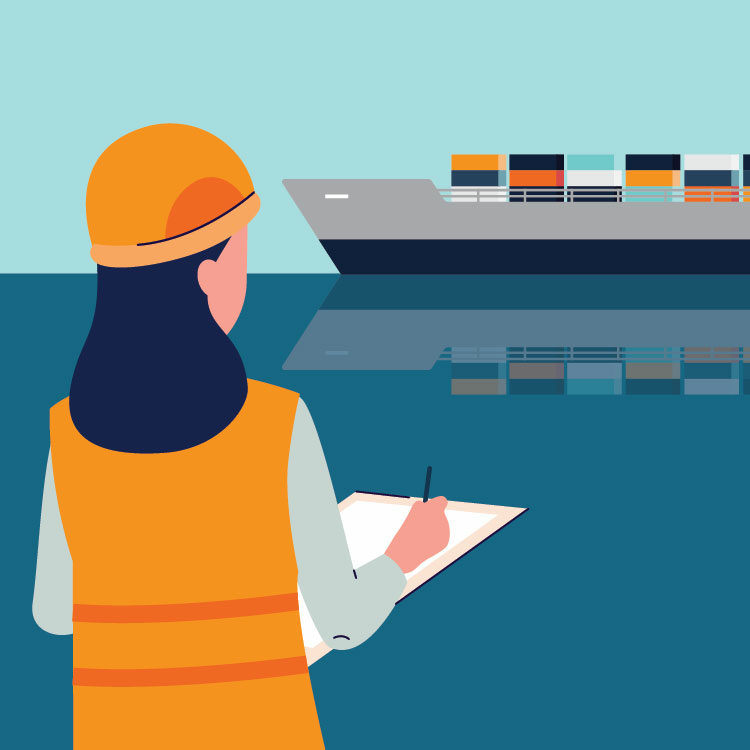 Full Speed Ahead
Experienced Professionals, When and Where You Need Them.
In ports, terminals and shipyards across the nation, you'll find our skilled marine tradespeople. They're shipwrights and shipfitters, pipefitters and electricians, outside machinists and painters — and more. Each one is hired through a rigorous process to ensure we're recruiting the best, most qualified tradespeople. When you partner with PeopleReady Skilled Trades, you'll have peace of mind knowing that our workers will show up — onsite and on time.
We've developed our expertise in the marine industry since 2008: the year we dispatched our first set of skilled marine tradespeople to a shipbuilding project. We're dedicated to connecting our tradespeople and general laborers with jobs in the marine industry to ensure our marine customers have the quality workforce they need — when they need it.
Safety First
In every process, procedure and program we have in place, we demonstrate our commitment to safety. You can see it in our BeSafe program, which ensures our customers and tradespeople work safely across a project's entire lifecycle. You can see it in our safety-specific assessments during onboarding—and our safety site visits. Everything — and we do mean everything — is focused on safety first.
Support for Your Success
From marine carpenters to electricians, shipwrights to pipefitters, we have the skilled marine tradesmen and tradeswomen you need. We also can connect you with general laborers. Whatever level of staffing support your project needs, we can provide it. And as a specialty division of PeopleReady, a TrueBlue company (NYSE: TBI), we have the experience, financial support and rock-solid stability you need — and want — in a workforce partner.
1,000,000

+

Shipbuilding and repair hours completed

600

+

Serving 600+ markets across the nation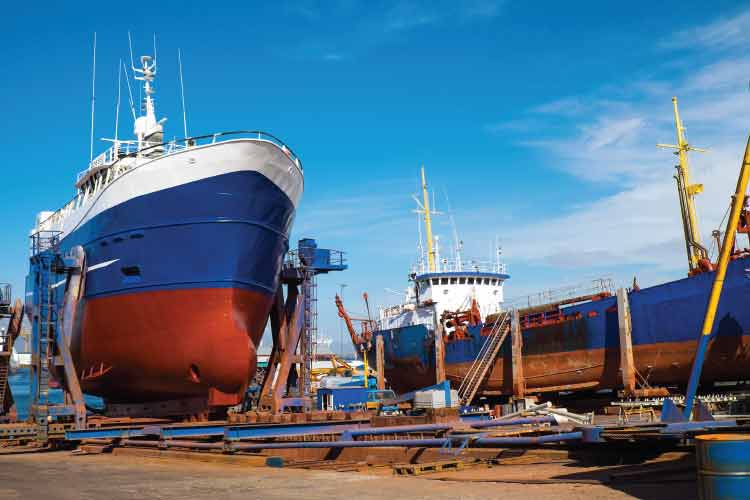 A Skilled Marine Workforce within Reach
Let Us Connect You with Qualified, Skilled Marine Tradespeople
PeopleReady Skilled Trades puts a skilled workforce within reach by connecting high quality tradespeople with work in the marine industry. We place a range of tradespeople, including but not limited to:
Welders
Pipefitters
Outside Machinists
Painters
Shipfitters
Program Managers
Project Managers
Supervisors
Electricians
Riggers
Shipwrights
Estimators
PeopleReady Skilled Trades is a specialized division of PeopleReady, a TrueBlue company (NYSE: TBI). Since 1987, we have connected tradespeople and work across a wide range of trades, including carpentry, electrical, plumbing, welding, solar installations and more. Whether you need a single tradesperson or require a coordinated effort to dispatch skilled workers across multiple projects, we ensure you have the right people with the right tools, on-site and on time.