Request skilled workers for your business now.
Fill out the form to get started!
Leading Skilled Trades Staffing Solutions, Now Available in Richmond
At PeopleReady Skilled Trades, we understand it can be difficult to find quality, safety-minded tradespeople. For more than 30 years, we've been committed to helping businesses like yours find skilled workers when projects ramp up.
Now that our skilled trades staffing experts are serving your area, there's no need to settle for just any Richmond staffing agency. Whether you need a single tradesperson or an entire crew, we'll handle recruiting, screening and hiring the skilled workers you need. And with our right-match dispatch philosophy and 24/7 service support, you can rest easy knowing we have you covered.
We can't wait to help you find tradespeople who will support the success of your projects. Get started today by filling out this form!
The Smart Choice for Richmond Staffing Solutions
Our staffing experts are ready to connect you with reliable tradespeople, whether you work in the construction, renewable energy or marine industries. Because we're a specialized division of PeopleReady, one of the largest light-industrial staffing providers in the country, you'll have added peace of mind knowing we'll be there for you — now and into the future. When you combine our skilled trades expertise with PeopleReady's footprint and rock-solid financial stability, there's simply no doubt that PeopleReady Skilled Trades is the smart choice to be your local staffing partner!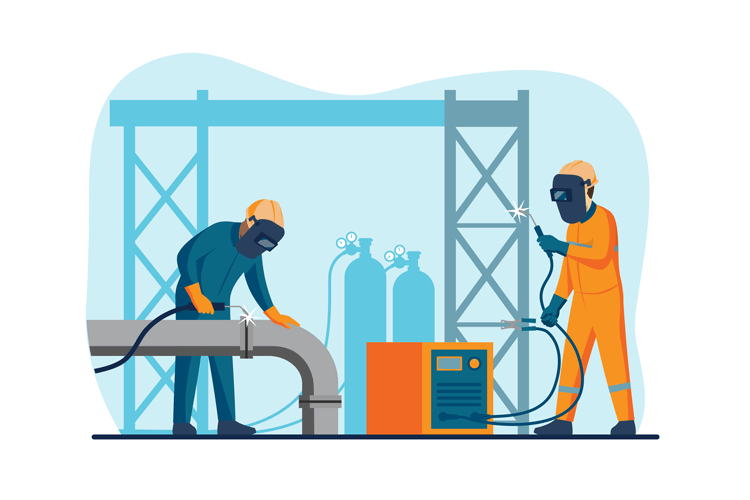 Richmond Construction Staffing Solutions
If you're looking for a construction staffing partner who can help you scale your workforce to meet demands, look no further than PeopleReady Skilled Trades. Our staffing experts help contractors and subcontractors across all industry sectors to find the right people with the right tools and experience. If you need to find carpenters, plumbers, sheet metal mechanics or a wide range of other tradespeople, we'll match you with qualified skilled workers who are committed to working your job safely. That means more freedom and flexibility for you to focus on your projects.
Renewable Energy Staffing Solutions in Richmond
As development of renewable energy facilities gains speed in states like Virginia, the competition for experienced solar workers is getting stronger. Luckily, PeopleReady Skilled Trades has been working in the renewable energy industry since 2011, placing 20,000+ solar workers and installing 22+ GW of new solar across the U.S. We have solar staffing solutions built for commercial solar projects, and you can count on us to help find solar installers, equipment operators, electricians and other skilled workers — when and where you need them.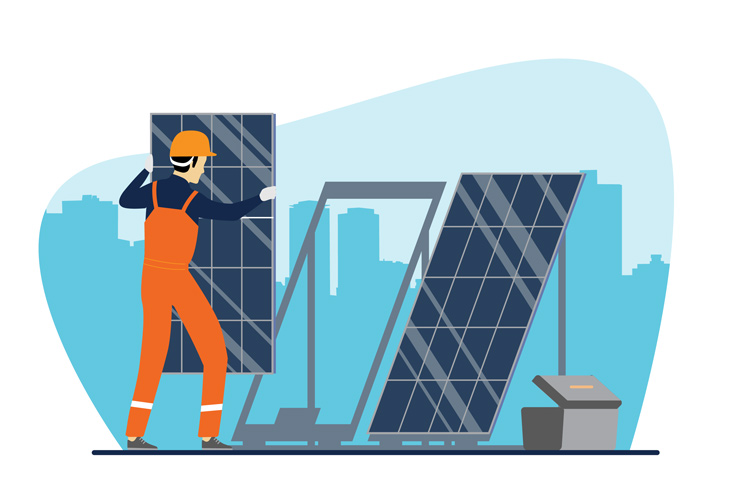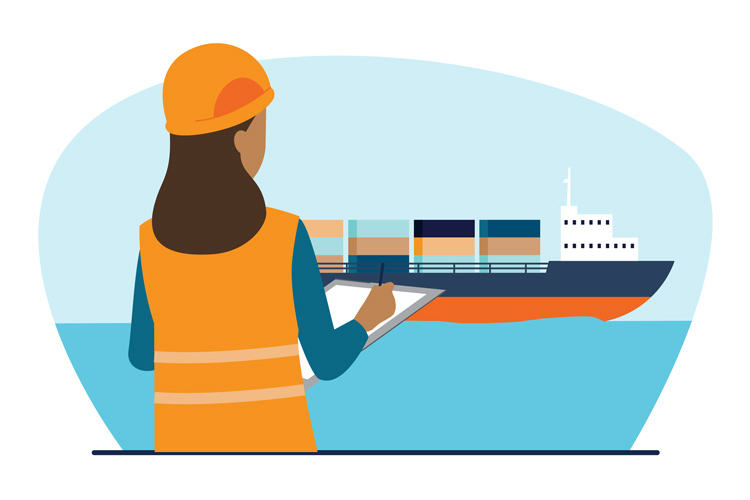 Marine Staffing Solutions in Richmond
Does your work include coastal shipyards or other marine projects in Richmond and the state of Virginia? If so, our marine staffing experts stand ready to meet your needs. We recruit and dispatch marine-focused workers, including shipwrights, pipefitters, riggers, welders and other specialized tradespeople. From defense and commercial shipbuilding to bridge, dock and pier construction, we match qualified professionals with your marine projects. The best part of working with us: Everything we do keeps jobsite safety front and center.
600

+

Markets Served Around the Country

83,000

+

Businesses served in 2022

220,000

+

Workers on Job Sites in 2021
Richmond Staffing Solutions Across Trades
If you've been searching for a Richmond staffing partner that can connect you with specialized skilled workers across a variety of trades, we have you covered. We also have a team of direct placement specialists ready to find the best candidates for your full-time construction roles.
Our skilled trades staffing experts are excited to call Richmond, Virginia, home — and we can't wait to help you grow your business!
Qualified tradespeople & skilled laborers
Carpenters
Concrete workers
Electricians
Heavy equipment operators
Painters
Pipefitters
Plumbers
Sheet metal mechanics
Skilled laborers
Welders
And more!
Direct placement professionals
Architects
Construction managers
Engineers
Estimators
Foremen
Project managers
Safety professionals
Superintendents
And more!
Richmond's Top Staffing Agency Is Backed by the Power of PeopleReady
As the specialized skilled trades division of PeopleReady, a TrueBlue company (NYSE: TBI), our bankability and national footprint mean you can be confident working with us — from one project to the next. As your go-to skilled trades and construction staffing agency in Richmond, we'll design a customized, scalable staffing plan that will help you control costs, reduce risks and take on new projects.
Let's Work Together in Richmond
Fill out the form at the top of the page to get started!
PeopleReady Skilled Trades is a specialized division of PeopleReady, a TrueBlue company (NYSE: TBI). Since 1987, we have connected tradespeople and work across a wide range of trades, including carpentry, electrical, plumbing, welding, solar installations and more. Whether you need a single tradesperson or require a coordinated effort to dispatch skilled workers across multiple projects, we ensure you have the right people with the right tools, on-site and on time.