We Connect the Best Sheet Metal Workers with Sheet Metal Jobs that Match Their Skillset
Whether you're looking for work or for best-in-class sheet metal workers, we can help.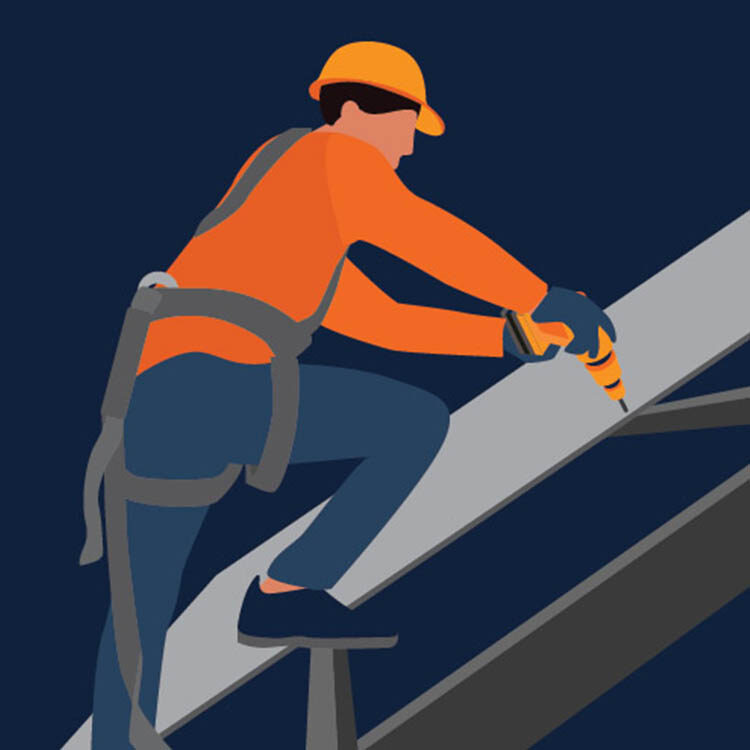 Sheet Metal Jobs and Staffing Solutions that Deliver Peace of Mind
Find the Sheet Metal Workers You Need
Dispatching quality professionals to your jobs is our number one priority. Perhaps you need sheet metal workers to install a roof built to withstand the harshest outdoor conditions. Or, maybe you need an HVAC system that's fabricated for the most intense weather. Either way, our skilled sheet metal workers can help you get your job done right.
Whether you're looking for one worker or a hundred, PeopleReady Skilled Trades is ready to support and supplement your core workforce with the skilled sheet metal workers you need. From apprentice to journeyman and master, we are home to general and industry-specific sheet metal workers that span a variety of experience levels. When you need an extra set of hands, call on us to get the professionals you need.
Request Tradespeople
Find Sheet Metal Worker Jobs Here
From installing sheet metal roofs and siding to fabricating ductwork, your work provides people the peace of mind they need to work, sleep, or entertain safely and comfortably. It's our turn to return the favor. Your next sheet metal job is just a click or call away — now that's peace of mind.
Find Sheet Metal Jobs
10

+

Looking for more than just sheet metal mechanics? We work with 10+ trades.

50

+

We have 50+ locations across the U.S.

14,000

+

Last year, we helped more than 14,000 tradespeople find work.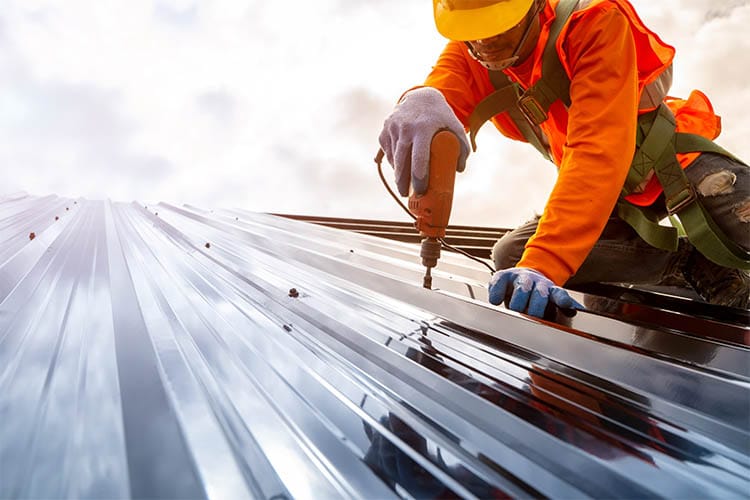 Sheet Metal Worker Recruiting Experts
Fabricating and installing metal roofs, siding and ductwork are jobs that require a specialized workforce. Find qualified, reliable sheet metal workers here, including:
Sheet metal mechanics
Junior sheet metal mechanics
Sheet metal helpers
Roofing sheet metal installers
PeopleReady Skilled Trades is a specialized division of PeopleReady, a TrueBlue company (NYSE: TBI). Since 1987, we have connected tradespeople and work across a wide range of trades, including carpentry, electrical, plumbing, welding, solar installations and more. Whether you need a single tradesperson or require a coordinated effort to dispatch skilled workers across multiple projects, we ensure you have the right people with the right tools, on-site and on time.