Celebrating the Skilled Tradesmen & Tradeswomen Who Make Our Communities and the World Better
When Olivia "Lou" Lavulo passes by the historic Salt Lake Temple of The Church of Jesus Christ of Latter-day Saints, she feels proud and happy. For about eight months in 2020, Lavulo worked on the renovation of the temple in Salt Lake City, Utah. A self-described "jack of all trades," Lavulo led a crew that removed ceiling rims so they could be restored and stones from the top of the temple walls in preparation for vertical seismic reinforcement, a main reason for the renovation project.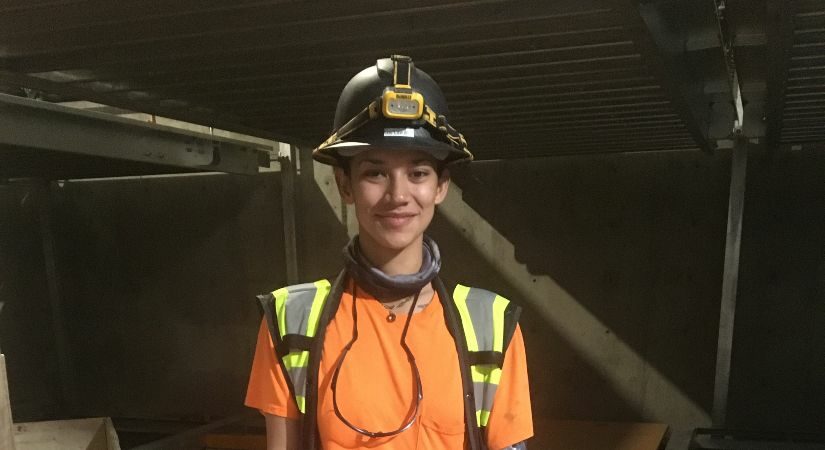 "Everything had to be done a certain way," recalls Lavulo, 20, who lives in Bountiful, about 12 miles north of Salt Lake City. "It was a team effort. I was definitely proud of what we had done as a crew. I'm always proud of the work I do, even minimal stuff."
That attitude contributed to Lavulo being named a standout tradesperson in 2021 through Respect the Craft, a recognition program of PeopleReady Skilled Trades, experts in skilled trades staffing.
"When she first came into our branch office, she told me of her desire to increase her value and knowledge in the construction industry," says Mike Foster, the Salt Lake City branch manager who nominated Lavulo for the award. "Her past experience as a tradesperson, focused on demolition, told me right away that she knew about safety and the right way to go about doing things."
Foster calls Lavulo an "informal leader" who demonstrates leadership to co-workers of all ages through her hard work ethic.
Lavulo was working at a car wash when she was inspired to go into construction. A co-worker, she says, was working in construction and often talked about how much fun he was having and how much he was learning.
"I love to work with my hands," she says, taking a break from hanging sleds in a seven-story parking elevator, work she landed through PeopleReady Skilled Trades. She worked with a demolition company before going to work for the construction staffing company. By working with a partner in skilled trades staffing, she gets variety, not only in projects but in companies. Lavulo, who wants to become a millwright, says she likes that—and she likes learning from others in the construction industry.
"Some person is always going to know a little more about something than you do, even know a faster way to do it," she says, encouraging others to seek out advice too. "There's always room for improvement."
Foster, her branch manager, says that mindset has helped Lavulo be successful on a wide variety of assignments, from running low-voltage wiring in new homes to pouring concrete for retaining walls.
"She is dependable, bright, happy and enthusiastic," Foster says.
Respecting the Craft, All Year Round
As PeopleReady Skilled Trades did with Lavulo, the construction staffing company demonstrates its deep respect for skilled tradespeople through its Respect the Craft program. It also encourages skilled tradesmen and tradeswomen to honor the contributions they make to society through the work they do every day, all year long.
As Lavulo advises: "Be proud of what you do, knowing that what you do is going to make a difference."
Want to learn more about PeopleReady Skilled Trades' Respect the Craft program?
Interested in working with PRST? Search open jobs and apply today!