Utility-Scale Solar Staffing
Welcome to the home of turnkey workforce solutions for large-scale solar projects! Our energy staffing expertise ensures you always have the qualified workers you need to meet or beat deadlines and stay on budget.
We're Built for Utility-Scale Solar Projects
Competition for qualified, safety-minded solar workers is increasing, which can impact the success of your projects. Luckily, PeopleReady Skilled Trades has the experience and resources to minimize your energy staffing concerns and connect you with the workers you need. We've supported some of the world's largest utility-scale solar projects—upwards of 500MW—and we're ready to tackle yours.
Our turnkey solar workforce solutions were built with the needs of large-scale solar projects in mind. From on-site support and project management to recruiting, human resources, legal, OSHA regulations and other project-related needs, we have you covered. Plus, we're well-equipped to ensure you get the tax credits you deserve for your IRA-eligible projects. Learn more at skilled.peopleready.com/ira.
Here are some more reasons to be confident choosing PeopleReady Skilled Trades as your go-to renewable energy staffing partner.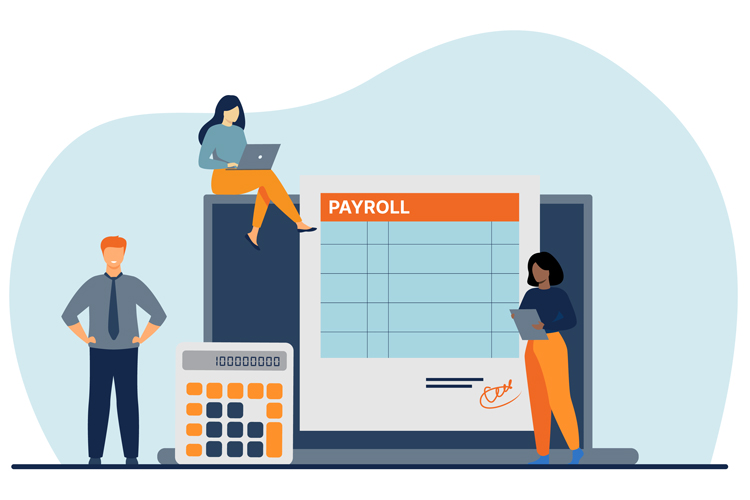 Accurate Pricing & Certified Payroll
We're committed to building relationships that last—from this project to the next. While some companies may quote cheap labor rates to land your utility-scale solar business, we dive into market specifics and provide you with accurate pricing from the very beginning.
You can count on our experienced payroll, auditing and reporting teams to deliver your invoices accurately and on time. Our certified payroll team has years of experience with prevailing wage projects. In short, your solar project is in good hands.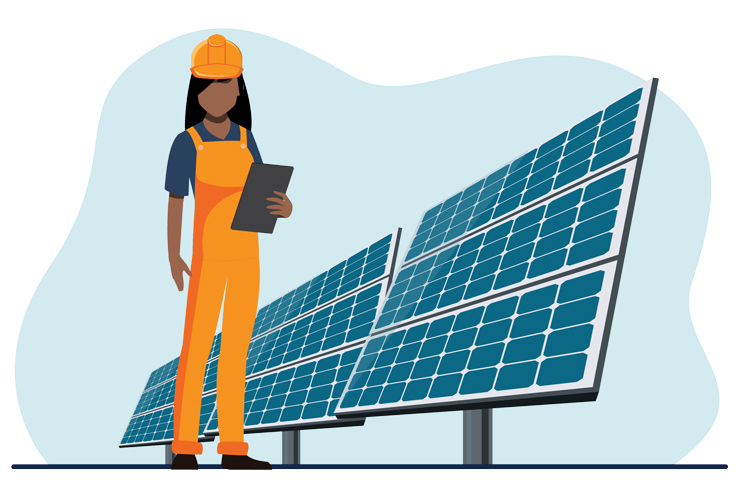 Communication & Onsite Presence
When you're hiring dozens of solar workers for a large-scale project, you need a renewable energy staffing company that keeps you informed and up to date. We'll provide you with a single point of contact that communicates with honesty and integrity every step of the way.
You'll also get an on-site support team to oversee day-to-day operations, including any HR, safety or personnel issues that may arise. Why do we do this? It's simple. We know what it's like to work on a large-scale solar job site, and some conversations simply can't happen with a remote manager.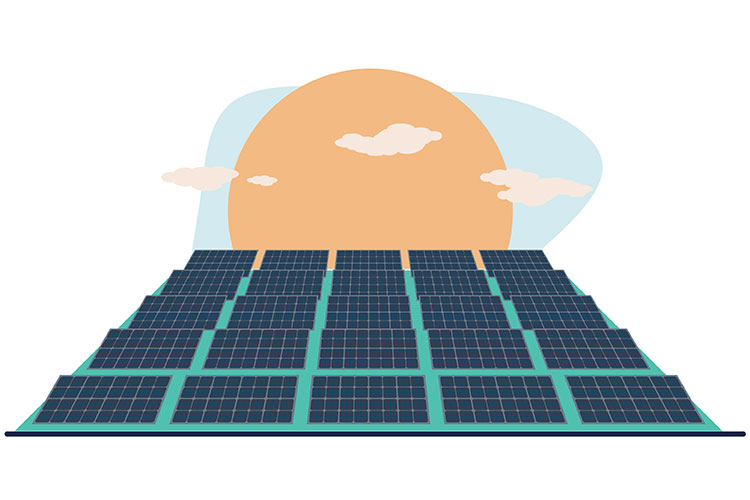 100% Utility-Scale Solar Completion Rate
We only hire energy workers who are experienced, dependable and committed to safety. They'll do the job right, on time and on budget. Need proof? We have a 100% project completion rate, and we've never been kicked off a job site!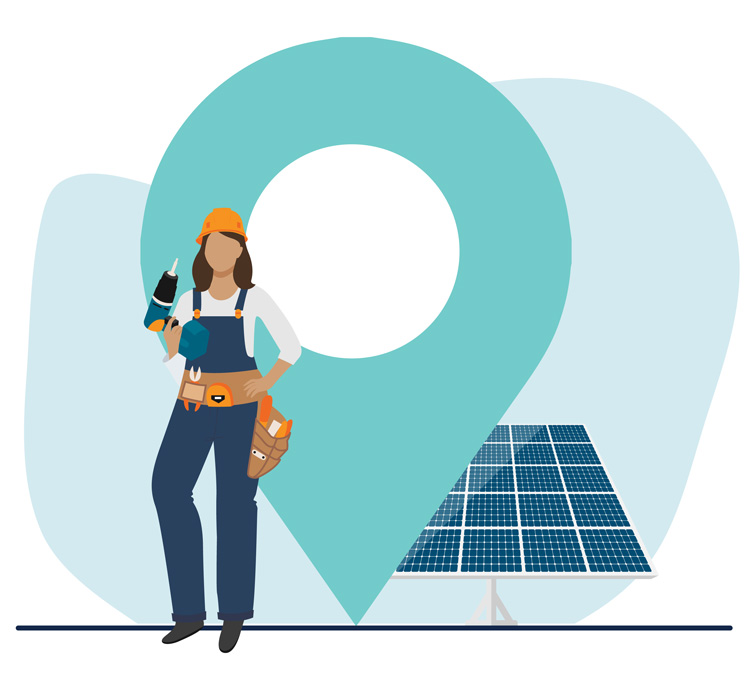 Local & Traveling Workers
PeopleReady Skilled Trades works to hire as many local workers as possible. However, we know many large-scale solar projects happen in remote locations where a local workforce is tough to find. In those times, we call on our bench of traveling solar workers who are always ready to jump into action, regardless of where your project is located. Now that's what we call a workforce within reach!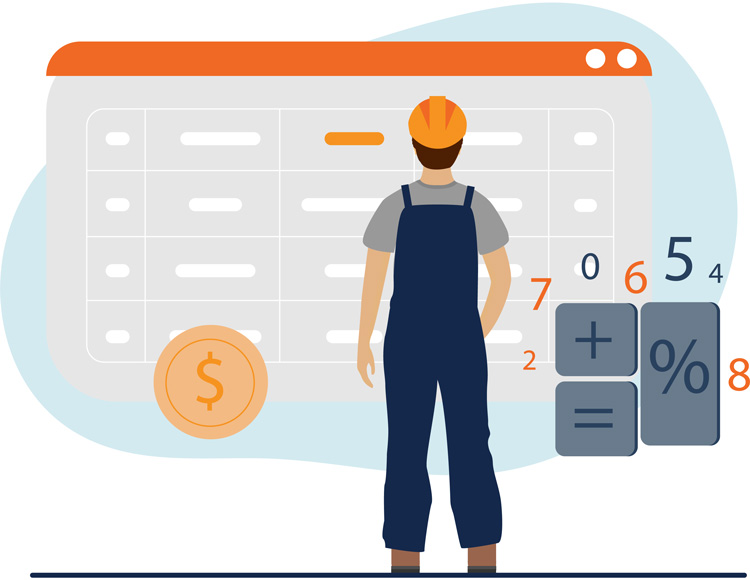 Competitive Pay & Benefits
We're committed to providing competitive pay rates for all workers. Our market-based pay rates are progressive relative to other solar staffing providers and the industry overall. And here's the best part: All PeopleReady workers have access to our employee assistance program and our associate benefits program—including health, dental and vision options.
Rely on the Energy Staffing Experts
You focus on powering the nation. We'll focus on powering your workforce. If you need to recruit and hire workers for your utility-scale solar projects, choose PeopleReady Skilled Trades to be your renewable energy staffing partner.
We're ready when you are! Our team of energy staffing experts is standing by to connect you with a solar workforce that fits your needs and your budget. Complete the form at the top of the page to get started today.
Ready to Work Together?
Fill out the form at the top of the page to get started!
PeopleReady Skilled Trades is a specialized division of PeopleReady, a TrueBlue company (NYSE: TBI). Since 1987, we have connected tradespeople and work across a wide range of trades, including carpentry, electrical, plumbing, welding, solar installations and more. Whether you need a single tradesperson or require a coordinated effort to dispatch skilled workers across multiple projects, we ensure you have the right people with the right tools, on-site and on time.