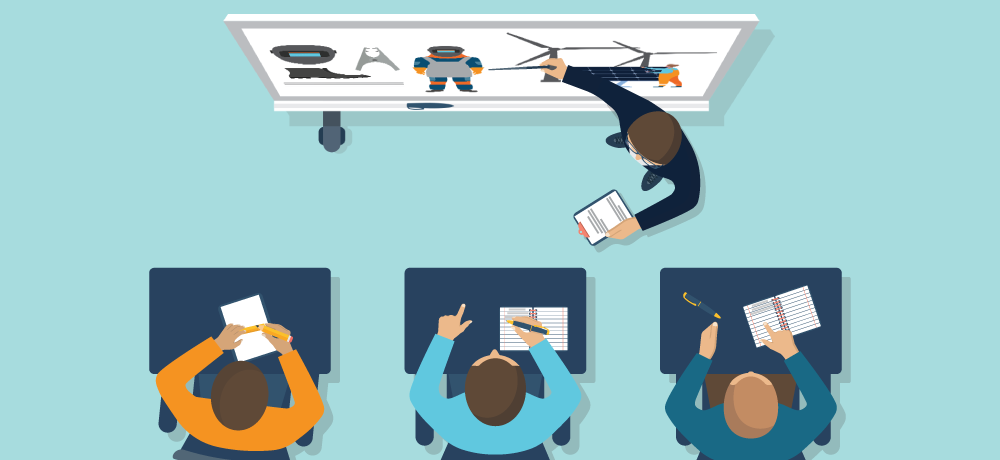 Getting Started in Your Career in Construction Doesn't Have to be Hard
If you're reading this, you're probably interested in a career in the skilled trades. Maybe you're a high school student wondering how to turn your passion into a career, a college student that's just realized a four-year degree isn't for them or perhaps a nine-to-fiver looking for a change. Regardless of whether you fall into one of those buckets or another one not listed, we want to share our top four tips for getting started in the trades right now. Check them out:
Make Sure You Have Your High School Diploma or GED

First and foremost, if you haven't already, we recommend you get your high school diploma or GED as many positions and apprenticeships will actually require it. Another piece of advice: look into taking the SAT or ACT. At first glance, this may not seem like a necessity if you're not aiming for a four-year degree. But, in the long run, it can help you stand out from the crowd in training programs and when applying for apprenticeships.

Pick a Trade

This might sound like the most straightforward suggestion, but it can be pretty tricky to determine where you want to specialize. We typically recommend finding something that you already have a passion for or find of interest. For example, are you interested in metalworking? Consider a career as a sheet metal worker, welder or millwright. If you like building things with your hands or installing a smart home system, look for a career in carpentry or as an electrician.

There are so many different hobbies that have a direct correlation to a career in the skilled trades. So, look inwards, do some additional research if you need to and make your decision. And if you don't know where to start or don't have any particular hobbies that you think relate to a specific role, try getting on some construction job sites as a general laborer and see first-hand some of the jobs available in the field. If this sounds like something of interest to you, our parent company, PeopleReady, is always looking for workers who are starting out in their career but don't necessarily know where to specialize. Check out some of the job openings they have at jobs.peopleready.com

Seek Training

After you've picked your trade, it's time to learn a little bit more about it. Most commonly, this is done through apprenticeship programs. Apprenticeship programs can last anywhere from 1-6 years and typically require a mix of hands-on learning and instruction from an expert in the field. The best part? Apprentice job postings are abundant and among some of the fastest-growing entry-level positions in the industry, so you'll never have an issue finding your next gig. Take a look at ten of the top entry-level positions, including apprentice opportunities, in one of our recent articles: https://skilled.peopleready.com/its-time-to-consider-careers-in-construction/.

While apprenticeship programs are one route to skilled positions in the trades, there are many others ways to get into this growing industry as well. Some people start as general laborers at organizations like PeopleReady and others start by earning a certificate at a technical school or community college. One thing is for sure: there's not a right or wrong way to get started in the industry

Gain Certification

Growing and attaining additional certification is an integral part of moving up in your career in the trades. If you choose the technical school or community college route, often times those lead to certifications. And if you've decided to go the apprenticeship route, make sure you're keeping your eye on the next steps of your career — journeyman.

Becoming a journeyman typically requires four years of apprenticeship work, depending on your trade, to apply and take the test. This level means you've completed your apprenticeship training and can officially work on your own — not under the supervision of anyone else. Oh, and did we mention that it comes with a bump in pay? Woo hoo!

After you're a journeyman and have racked up seven or eight years of experience, the next step would be to become a Master. While it's important to note that not every trade or state offers a master-level certification, some will. For those that do, it will require additional classroom training and another test to acquire the certification. And although there are extra steps, it does comes with some serious perks. As a master-level worker, you'll not only be at the top tier of your trade but you'll also enjoy a nice jump in pay, new benefits and, sometimes, the opportunity even to lead a team and take on new responsibilities.
Now You Know How to Get Started. What's Next?
Already an apprentice or skilled helper and looking for your next opportunity?
Say no more! PeopleReady Skilled Trades can connect you with more entry-level opportunities that match your career goals. Take a look at the positions available right now.

Looking to get started in an apprenticeship or training program?
Check out abc.org and find apprenticeship programs near you. Then, as you're looking for apprentice-level work, take a look at all of the open job opportunities at PeopleReady Skilled Trades by visiting skilled.peopleready.com/jobs/.