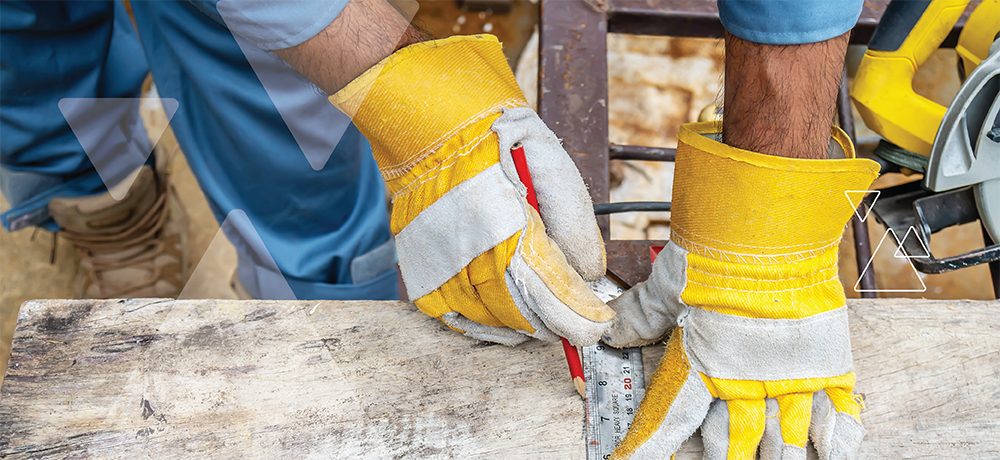 How a staffing agency helps you find the right carpenter to hire
Finding a skilled and dependable carpenter to hire can be challenging, especially with tough competition in many parts of the country. Partnering with a carpenter staffing agency can give you an advantage in the hiring market and help you fill open jobs so you can meet your deadlines.
Now you might be asking, how do I hire a good carpenter with help from a staffing agency? Here are some important questions to ask to ensure you find the right staffing agency for your business.
Key details a carpenter staffing agency should provide
What sets your carpenter staffing agency apart from the competition?
This question is central to your search: What does this staffing agency offer that others don't? Whether it's in-depth knowledge of your industry, notable awards and achievements, a history of staffing experience, a nationwide footprint or a combination of all these qualities, a great staffing agency will stand out from the rest.
Above all, the right staffing agency will take time to understand your needs and match you with carpenters who have the right skills and experience. It's also helpful to look for one that can offer around-the-clock service support, so you're covered if questions arise outside of business hours.
How do you communicate with companies looking for carpenter staffing services?
Having open and regular communication with your staffing company is crucial for a strong working relationship. When you're talking to them about hiring carpenters, make sure to ask about their communication practices and availability.
It's also important to find out how and when they will give you updates on your requests for carpenters or other tradespeople. This will help you stay informed and maintain a good connection with them throughout your partnership.
How do you manage unexpected carpenter staffing needs?
Your staffing agency should have a plan in place to address unexpected staffing needs. Having a contingency plan ensures that your projects can continue smoothly without any interruptions.
After the staffing agency finds you the carpenters you need, it's important that they schedule regular check-ins. During these check-ins, you can talk about any questions or concerns you have and make sure you're getting the support you need.
What is your experience with hiring carpenters?
The construction industry has different hiring needs than other industries. Unfortunately, some staffing agencies provide general staffing needs and lack industry expertise.
The staffing agency you partner with should have a deep knowledge of the construction industry and be able to provide solutions, whether a carpenter is needed in a few weeks or sooner.
What kinds of carpentry work do you specialize in staffing?
The ideal carpenter staffing agency will provide carpenters of every career level, including apprentices, journeymen and masters. They should also have workers with proven expertise, so you'll have the right carpenter needed for special projects. This includes:
Finish carpenters
Formwork carpenters
Punchlist carpenters
Roofing carpenters
Rough carpenters
Trim carpenters
What is your screening process for carpenters?
Proper screening can help ensure that the carpenter selected to hire meets the expectations of the job as well as state and federal regulations. Your staffing agency should perform integrity, skills testing and background checks as part of their verification process.
In the case that a carpenter needs to be replaced, the right staffing agency can act quickly to help you find a suitable replacement.
How do you ensure that your carpenters follow safety regulations?
Safety must be a top priority for any staffing agency. As such, they should have extensive safety protocols, ranging from providing basic PPE to mandatory and optional safety training courses. An example of training and certification that a construction staffing agency can offer is OSHA 10 training.
It is crucial to have confidence in the staffing agency's ability to uphold safety standards. This will help you establish a partnership that prioritizes the safety and well-being of your workforce.
What other services does your carpenter staffing agency provide?
Additional services often include applicant screening, skills testing and onboarding for each carpenter needed. Other features, like handling payroll and administrative support, can help save your company time and money that can be reallocated into your business.
Once you get a better understanding of the services a staffing agency can provide, you can determine if it's the right one for your staffing needs.
Should I work with more than one agency for carpenter staffing?
There are many benefits of working with just one staffing agency for your carpenter staffing needs. The most important benefits are that it allows for a single point of contact and a consistent staffing strategy to help ensure your workforce needs are met.
Working with one staffing agency also promotes clear and smooth communication. If you need to replace carpenters at any time, the agency can find one quickly without impacting your productivity.
PeopleReady Skilled Trades is the staffing partner you need for hiring carpenters
Is a carpenter needed for your company? Or maybe you're looking to hire carpenters across several job sites? The staffing experts at PeopleReady Skilled Trades understand that every company has different needs. We pride ourselves in taking the time to get to know your business and provide customized staffing solutions. Each carpenter to hire is previously vetted to ensure that they can get the job done right.
Moreover, we serve communities throughout the U.S., making it easier to find tradespeople and carpenters looking for work in your area. So, if you're wondering, "Are there carpenters looking for work near me?" contact us today.