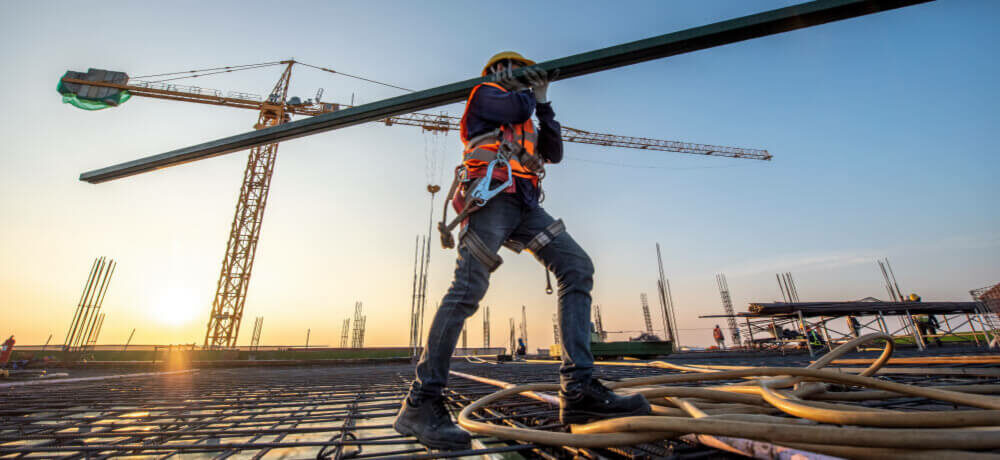 5 Solutions for Finding Skilled Tradespeople During a Hiring Crisis
While Americans continue to file for unemployment and industries continue to be flattened by the pandemic, the construction industry has had to withstand these challenges as well as some of its own.
The BLS also reports that overall employment of construction laborers and helpers is projected to grow 5 percent through 2029 — faster than the average for all occupations.
For most industries, this would be good news, but for the construction industry, it presents a problem. While there's an abundance of construction projects and, therefore, construction jobs, finding skilled tradesmen and tradeswomen to fill them is proving difficult. Without these workers, builders can't take on more projects or, worse yet, any projects. The construction worker shortage also means projects face significant delays, which are expensive to say the least.
So, what's causing the construction worker shortage? First, there's that increase in the number of construction projects starting. Also contributing to the shortage is that baby boomers (those born between 1946 and 1964) working in the construction industry are retiring at a record pace. With their level of expertise and experience, their departure leaves a gaping hole. Unfortunately, the number of younger people entering the workforce is smaller—and many of those hold college degrees and have little interest in the skilled trades.
"There's an impression that construction careers are like a job of last resort, and not a rewarding kind of middle-class career," Brian Turmail, vice president of strategic initiatives and public affairs at Associated General Contractors of America (AGC), told Bloomberg. "Yet in many respects, they are a lot more rewarding than sitting in some kind of fluorescent-lit cube farm."
Boosting the number of skilled tradesmen and tradeswomen in the future may require rebranding the entire construction industry. While changing perceptions about the skilled trades will take time, doing so is crucial to alleviate the construction worker shortage — now and in the future.
What Are the Consequences of the Construction Worker Shortage?
For the foreseeable future, the construction worker shortage will continue to challenge companies to find construction workers and skilled tradesmen and tradeswomen.
According to a report released by the U.S. Chamber of Commerce, most contractors (83%) continue to report moderate to high levels of difficulty in finding skilled workers. The report also found that 87% of contractors express a moderate to high degree of concern about workers having adequate skill levels, of which 90% say it will stay the same or get worse in the next six months.
This outlook matters because it reinforces the challenges facing companies due to the construction worker shortage. To meet project demand without the proper workforce, they will likely have to force skilled workers to work more, raising costs and potentially leading to worker burnout and possibly even injuries. Projects may be delayed while others could be rejected entirely as companies struggle to meet deadlines. Ultimately, the shortage of skilled tradespeople will lead to lost revenue, too.
Despite this gloomy forecast, the future for construction companies can be brighter as long as the industry works toward finding solutions to the construction worker shortage. With more and more people moving to urban areas, construction projects will continue to grow along with opportunities for skilled tradespeople.
What Can Builders Do to Find Construction Workers?
Stemming the construction worker shortage will take a concerted effort within the industry — and beyond. Here are five steps construction leaders can start taking now to attract skilled tradesmen and tradeswomen:
Outreach: Not long ago, vocational programs like shop classes were commonplace in schools across the United States. But with an emphasis on raising standardized test scores, among other reasons, many schools shifted their focus. In 2022, one would be hard-pressed to find skilled trades being offered alongside their science, technology, engineering, and mathematics (STEM) counterparts. Hiring construction workers for the future starts now with outreach to middle and high school students to get them interested in the trades. How will they find out about the lucrative jobs and creative opportunities that await them? Through you. Make an appointment now with your local school district leaders or middle and high school counselors about how best to educate students about the benefits of working in the construction industry.
Mentor: A lot of young people understand the substantial investment it takes to attend college and are worried about the significant amount of debt they will be left with upon graduation. Starting an apprenticeship program or offering internships allows potential employees an inside look at the rewarding career opportunities the construction industry offers. While they gain firsthand experience, you'll create a pipeline of future skilled tradespeople. Eventually, you won't need to find construction workers because they will have already found you.
Upskill: Instead of hiring construction workers, look to your current workforce. Do you have helpers, for example, who are doing a great job but lack the skills you need? Invest in upskilling your employees. Reward those who commit to upskilling by increasing their base pay and offering bonuses. Another byproduct of upskilling: You'll increase employee morale.
Establish an employee referral program: Set up an employee program that incentivizes your current staff to find construction workers and skilled tradespeople. Experienced employees might know other carpenters, solar installers, electricians or have connections with people who work in the skilled trades. Not only will you find the people you need, but it's a great way to get your employees more involved and, again, boost morale.
Partner with a staffing provider: The day-in-and-day-out operations of a construction company are overwhelming even without the construction worker shortage. To help ease the stress, consider partnering with a staffing provider like PeopleReady Skilled Trades. A staffing provider can take the heavy lifting off your shoulders when it comes to hiring construction workers by connecting you with skilled tradesmen and tradeswomen, from experienced carpenters to plumbers and more. With the help of a staffing provider, you can find the talent you need for short and long-term projects and avoid experiencing costly delays.