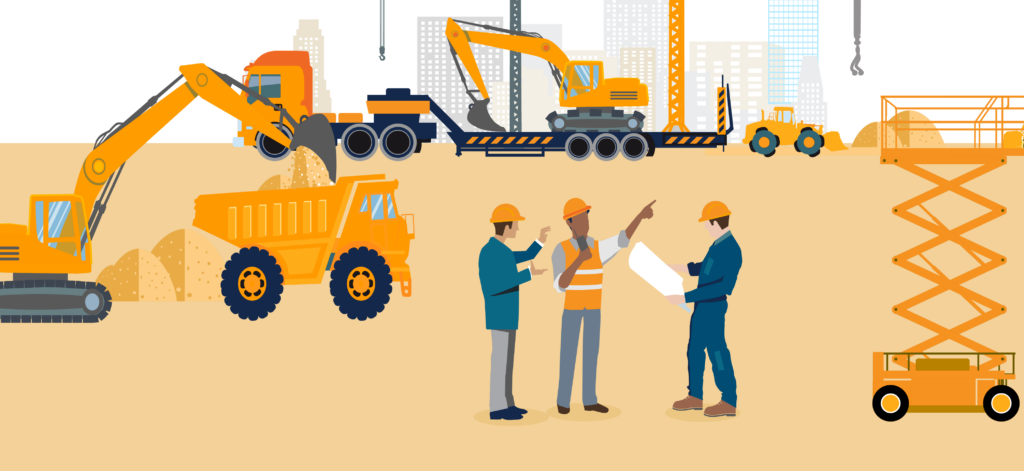 Construction worker skills to boost your career
What does it take to build a lasting career in the skilled trades? Whether you're just starting out or you're an experienced professional, it's important to have the right skillset to succeed. The necessary technical skills will vary from trade to trade — but there are a variety of soft skills for construction workers that can benefit anyone in their trades careers. We highlight 10 soft skills needed to be a construction worker that you can start developing right now.
Communication skills
From sharing information effectively to working well with team members, good communication skills are essential in all trades careers. Strong communication skills will help you share ideas, discuss project requirements and coordinate with your team to get projects done. When everyone is communicating, you reduce the risk of mistakes, injuries and misunderstandings.
Interpersonal skills
Interacting with supervisors and teammates is an important part of all trades jobs. You can be a good teammate by practicing excellent interpersonal skills. This includes being responsive and professional and using every opportunity to build positive relationships. Keep in mind that reviews and recommendations from your supervisors and teammates may increase your chances of being chosen for future projects.
Teamwork skills
Another one of the most important soft skills for construction workers: teamwork skills. No construction project is a one-person effort. Being a good team player helps you build a positive team environment and achieve common goals. You can also learn from your fellow tradespeople and share knowledge that can enhance your career development.
Problem-solving skills
Being quick on your feet and having critical-thinking and decision-making skills are important in trades careers. You should be able to think creatively so that you can overcome challenges on the job and find solutions that get projects to the finish line. When you're a good problem-solver, you can make things run smoothly even when issues arise.
Adaptability
Between extreme weather, project changes and unforeseen delays, construction projects are always changing. So, being flexible and adapting to new or unexpected situations is crucial if you want to keep up in a fast-paced work environment. Your willingness to learn and try new tools and techniques will allow projects to progress smoothly and efficiently.
Time management
Meeting project deadlines and delivering high-quality work require strong time management skills. As tasks stack up, you must know how to plan and organize your time effectively to keep projects moving on schedule. Prioritizing the right tasks and staying focused will help ensure that the hours you spend on the job are productive.
Attention to detail
Having good attention to detail is important in all trades jobs. The accuracy, precision and quality of your work depend on your ability to remain focused, stay organized and dedicate equal attention to small and large tasks. This ensures that projects get completed on time — a huge benefit to you and your teammates.
Strong work ethic
Having a strong work ethic means showing up on time, putting in consistent effort and delivering high-quality work. It helps build better relationships with team members and contributes to achieving important goals that add value to your team. In fact, 43% of employees report that a strong work ethic brings greater success and job satisfaction, according to a recent survey. With hard work and dedication, you can build the construction worker skills needed to pave the way to a successful career.
Willingness to learn new technology
By learning and adapting to the latest technology, you can expand your skillset to adapt to an evolving industry. Being open to using new tools and software applications will boost your overall productivity and efficiency. It can also demonstrate your willingness to learn and grow within your specific trade.
Safety consciousness
Safety should be your top priority on any construction project. Accidents and injuries, such as falls, trips and slips, are all too common, but taking appropriate safety measures can help you prevent them. Following safety protocols, completing workforce training and using personal protective equipment (PPE) can keep you and your team out of harm's way. This also creates a safe and healthy work environment where you can focus on getting the job done right.
Take your career to the next level with PeopleReady Skilled Trades
Developing the soft skills needed to be a construction worker can lead to a solid professional reputation and personal growth that can benefit your career. Want to learn more about tradespeople succeeding in their chosen trade? Check out the story of one of our tradespeople who began her career as a general laborer, and after building new skills with PeopleReady Skilled Trades, now leads a crew of laborers on a large commercial job site.
If you're looking to find the best trade jobs in your local area, PeopleReady Skilled Trades is the place to start. By working with us, you will be supported as you navigate your career path. Whether you're new to the trades or looking to gain more experience in your field, we can get you closer to your goals and provide new work opportunities.