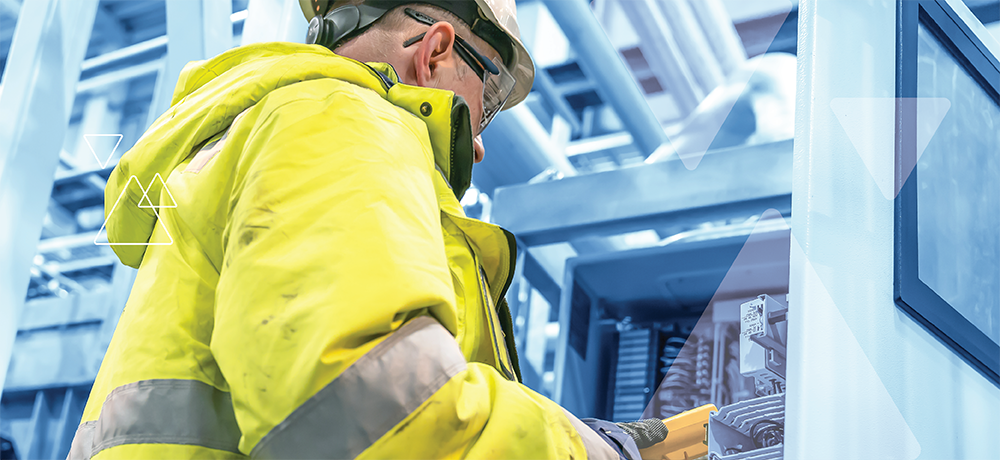 Shortage of commercial electricians could impact future construction projects
As reported by Electrical Contractor Magazine, the electrician shortage continues to be a significant concern, exacerbated in part by higher retirement rates experienced in 2020 and 2021. So now, many construction companies are competing to hire new electricians for their commercial projects. If you need electrician staffing solutions, here are four tips to make hiring commercial electricians easier.
Tips for hiring commercial electricians in your area
Create an engaging job posting
The first step to finding the commercial electrician needed for your company is creating a detailed job advertisement. While some companies might post general job ads to attract a wide range of applicants, this might not be the best approach, especially when hiring a commercial electrician or other specialized tradesperson.
By making a great job posting, you can save time and make sure that more candidates who meet your requirements will apply. List specific skills and qualifications in your job posting, which will make it easier to assess applications and find the perfect commercial electrician for the job.
So, what should your job posting include? Here are some tips:
Detail your projects: Commercial electricians work in commercial buildings, like warehouses, factories, offices and retail buildings. Highlighting the types of projects your company works on can help you draw in the right talent and keep them excited about the job.
Define the employment period: Note whether you're recruiting electricians for part-time or permanent roles. This ensures that only commercial electricians who are interested in those specific arrangements will apply.
Specify the experience level: The electrician hired for your open role will need a certain level of experience to get the job done correctly and safely. Use your job posting to state whether you are seeking an apprentice, journeyman or master electrician. This helps attract applicants who have the skills and expertise you're seeking.
Think outside the box for promoting jobs
Once you've created your job posting, the next step is drawing attention to it. While many companies advertise through local channels, like trade schools and chambers of commerce, don't forget to explore other options. For example, more companies are using their presence on social media to attract younger workers.
Before you begin reaching out, you should also consider reaching in for referrals. Your current team is one of the best resources you have in your recruiting efforts. Many commercial electricians and other tradespeople belong to trade associations and have relationships with other professionals who meet your qualifications.
The great thing is that your team knows the requirements of the job and are familiar with your company's culture. If one of your employees refers a commercial electrician, there's a good chance they will fit in well with your team. Additionally, employee referrals can help you find reliable workers who are committed to your company's future. Referred employees are 45% more likely to stay with your company for the long term, according to a recent study.
Create a system for screening electrician candidates
Recruiting electricians involves more than just posting job ads. It's important to interview and evaluate each candidate thoroughly. During your interviews, candidates for your commercial electrician roles should discuss their past experience and relevant skills. Steer the conversation in the right direction with questions such as:
What types of projects do you usually work on?
What licenses and certifications do you have?
How do you ensure safety compliance on your jobsite?
After you have chosen the best electrician to hire, it's essential to have a thorough screening process. This ensures that each employee meets your quality standards and follows work laws.
You can also request references to gain further insight about the electrician's skills and experience. Contacting their former employers or clients can provide valuable information about their skills, attitude and quality of work.
Partner with an electrician staffing agency
Even though Gen Zers are more likely to enter the trades than previous generations, there is still a shortage of electricians to meet growing demand. With high competition among companies seeking commercial electricians, working with a staffing agency can give you an edge in your hiring efforts.
A staffing agency can make the process of recruiting electricians for commercial projects easier and provide personalized guidance tailored to your company's specific needs. Electrician staffing agencies offer convenient access to workers who can help you get the job done. Whether you need a commercial electrician for a short-term project or a long-term role, staffing agencies can provide flexible solutions that match your specific needs.
Staffing agencies carefully screen candidates for commercial electrician and other tradesperson jobs. They know the industry well and can find people with the right skills and a great work ethic. This means that you get skilled and dependable electricians, saving you time and helping you complete your projects on budget and on schedule.
PeopleReady Skilled Trades supports your commercial electrician hiring needs
Finding the right workforce for your construction company can be a challenge for a variety of reasons. PeopleReady Skilled Trades is here to help. Our team works throughout the U.S. to give you access to commercial electricians and other tradespeople who are already vetted for skills and compliance. As a result, we can ensure that you receive reliable and qualified workers for your projects.
PeopleReady Skilled Trades works with you to create a staffing strategy that can be used in busy seasons or in periods of economic uncertainty. Whether you need a single worker in one location, or a full workforce across multiple sites, we are ready to help. Here are just some of the electrician staffing solutions we can provide for your construction company:
Commercial electricians
Residential electricians
Industrial electricians
Linemen
Wiremen
Maintenance electricians
Meanwhile, we also give you access to other hard-to-find tradespeople such as carpenters, welders, plumbers, skilled laborers and more. If you need help finding skilled workers, contact us today.

Are electricians needed at your company?