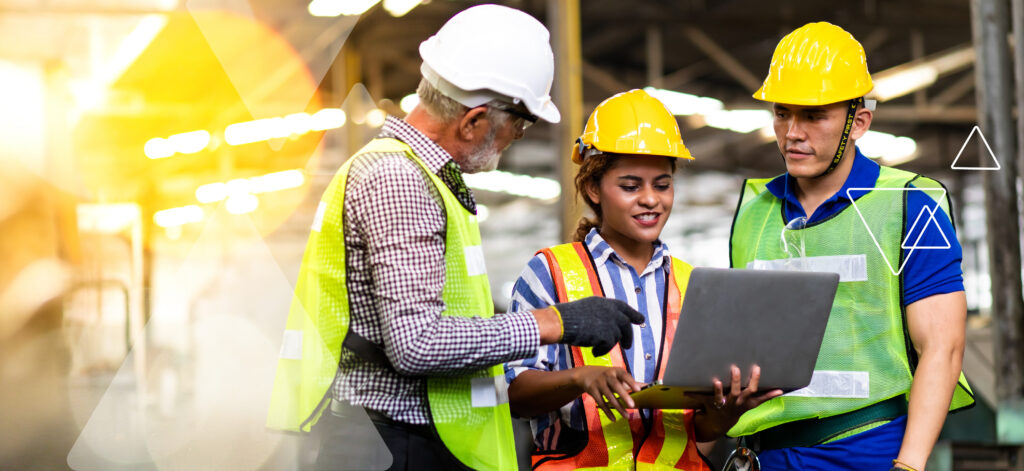 Tips for how to find sheet metal workers for your company
The Bureau of Labor Statistics anticipates a steady number of retirements among sheet metal workers over the next decade, which could leave many positions open. In light of this, our team provides insights into what to consider when it comes time to hire sheet metal workers. Plus, we'll share the advantages of partnering with a sheet metal staffing agency for your hiring needs.
Skills and qualities sheet metal workers need to succeed
Sheet metal workers play a crucial role on a variety of construction projects. To excel in this trade, the sheet metal workers you hire need to possess specific qualities.
Physical skills
Strength: In many cases, sheet metal workers may need to lift and carry materials and ductwork. After all, construction demands a great deal of manual work and often involves the use of heavy protection gear. Being physically strong can help workers make sure the job gets done right.
Dexterity: These workers can also use good hand-eye coordination and dexterity to measure, bend, cut or connect ducts or roofing material. Their work needs to be precise, even when they need to make installations that are at challenging locations and unusual angles.
Endurance: Sheet metal workers spend most of their time on their feet, and in some cases, they may need to work outdoors or in extreme weather conditions. Having endurance helps them complete their tasks successfully, regardless of the challenges they face.
Technical and trade skills
Computer abilities: Some jobs require sheet metal workers to use building information modeling (BIM) systems and computer-aided drafting and design (CADD) programs to plan and cut sheet metal at precise measurements.
Math knowledge: These workers often must have strong math skills to guarantee precise designs and measurements. This helps with problem-solving when adjustments or modifications are needed.
Equipment proficiency: On any given project, sheet metal workers will use shears, presses, saws, lasers and other equipment. They should know how to operate and maintain these tools effectively to ensure precision and safety.
Soft skills
Teamwork: Each member of your team should work well with their supervisors and their fellow workers. This helps you keep projects on track and improves the overall quality of work produced.
Positive attitude: Workers with a positive attitude play a vital role in keeping morale high, even during challenging times. From long hours to difficult weather conditions, construction jobs can be stressful, and sheet metal workers need the right mindset if they want to succeed.
Communication skills: Effective communication skills are a valuable asset because they can prevent the misunderstandings that often lead to errors or delays. It's crucial that workers have the ability to convey critical information to their team members to keep projects running smoothly.
Benefits of working with sheet metal staffing agencies
Staffing agencies can provide valuable assistance in matching you with skilled sheet metal workers for specific projects. If you've never worked with a staffing agency before, here are some of the key benefits for your company.
Industry knowledge and experience
Construction staffing agencies have in-depth knowledge about the sheet metal industry and other related fields. Their industry-specific insights allow them to provide candidates who are the best fit for your needs.
Access to sheet metal workers and other tradespeople
Staffing agencies with a presence in your local area will have a strong network of connections to tap into. Their relationships with community organizations, trade schools and other groups enable them to find construction workers – including sheet metal workers looking for work near you.
Thorough screening and compliance
Candidates from a staffing agency undergo a thorough vetting process and are in compliance with employment laws. When you receive qualified and vetted sheet metal workers, you gain peace of mind knowing that your staffing needs are covered.
Variety of sheet metal worker staffing solutions
The best staffing agency for your construction company can provide workers open to various arrangements, including:
Project-based: Project-based workers can be brought in for specific tasks or projects, allowing you to adapt your workforce to the changing needs of your company.
Temp-to-hire: These arrangements allow construction companies to bring in temporary workers on a trial basis before deciding whether to hire them as permanent employees.
Full-time permanent: Your construction company may have a need for full-time, permanent workers, and a staffing agency is often equipped to source these skilled professionals.
Access to sheet metal workers across various career levels
Construction staffing agencies that focus on sheet metal worker staffing also understand that some tasks require different types of workers. As such, they can have sheet metal apprentices, journeymen or masters ready to join your team.
Increased staffing flexibility
Changes to projects or deadlines may require adjustments to your workforce size. Partnering with a staffing agency can give you the ability to scale your workforce up or down as needed, ensuring you have the right workers to meet project demands.
Questions to ask a sheet metal worker staffing agency
What sets your staffing agency apart from others?
When considering a construction staffing agency that specializes in sheet metal staffing, this question can provide valuable insights into how their customers view their staffing services. Prioritizing staffing agencies with a strong track record of success puts you one step closer to getting quality staffing solutions.
Which types of sheet metal workers do you offer?
The ideal staffing agency can offer access to sheet metal workers with the right expertise. For example, you may need installers for metal roofs or for HVAC ductwork. A staffing agency should be able to find the combination of skills and experience you require for your projects.
How do your source workers for your customers?
Experienced staffing agencies will have connections that can help them respond to your workforce needs without sacrificing quality. They often have relationships with trade schools, industry associations, veterans' organizations and community groups, making it easier to hire and place workers that fit your requirements.
How do you ensure that your workers follow safety regulations?
Safety on the jobsite is your utmost priority, and it should be equally important to your staffing agency. Their workers should not only have basic PPE but also stay up to date with their safety training. It's an additional advantage if the staffing agency provides safety certification programs, like OSHA 10 certification, to ensure that their tradespeople can maintain a safe and secure work environment.
PeopleReady Skilled Trades helps you hire sheet metal workers in your area
According to a 2022 American General Contractors study, 78% of construction companies struggle to hire sheet metal workers. If you need sheet metal mechanic staffing solutions for your next project, PeopleReady Skilled Trades can help. We make finding construction workers, like sheet metal mechanics or other tradespeople, easier for your company.
Together, we can develop a customized staffing plan for your business, whether you need sheet metal staffing or other tradesperson staffing solutions to find carpenters, electricians or plumbers.
So, if you're asking, "Where can I hire sheet metal workers near me?" check out our locations page to get started.
Need to hire sheet metal workers?