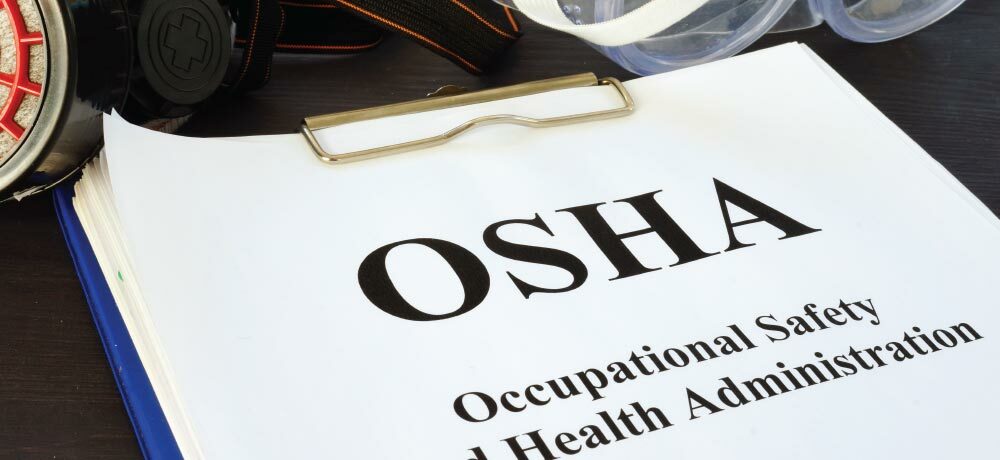 Here's How You Can Benefit From Free OSHA 10 Certification
In the construction industry, safety is always top of mind. But in June — designated National Safety Month by the National Safety Council — there's an extra focus on keeping workers safe.
To have longevity in the skilled trades, you must develop the knowledge and skills to prevent injuries and keep yourself safe. National Safety Month is a great time to focus your attention on construction safety training — particularly if you're new to the skilled trades. By doing so, you won't just keep yourself and your co-workers safe, but you'll demonstrate to current and prospective employers that you take safety seriously. And by completing a construction safety training program like the OSHA 10 certification course, you're increasing the number of job sites where you can work. That's because more and more job sites and employers are requiring construction safety training.
What is OSHA 10?
So, what is OSHA 10? First, let's talk about OSHA. OSHA, which stands for the Occupational Safety and Health Administration, is the U.S. government agency that administers the Occupational Safety and Health Act of 1970. Founded in 1971, OSHA's mission is "to ensure safe and healthful working conditions for workers by setting and enforcing standards and providing training, outreach, education and assistance."
When you work in the skilled trades, it's vital that you're familiar with OSHA and its worker safety guidelines. That's where OSHA 10 comes in. Short for "OSHA 10-Hour Training for the Construction Industry course," OSHA 10 covers a range of topics to reduce workplace hazards. This construction safety training program teaches entry-level construction workers how to stay safe on the job, covering everything from fall protection to OSHA inspection procedures.
According to the United States Department of Labor, OSHA has made a huge impact on worker safety across the United States, thanks to construction safety training programs like OSHA 10. Since OSHA'S founding a half-century ago, worker injuries and illnesses are down from 10.9 incidents per 100 workers in 1972 to 2.8 per 100 in 2019.
5 Benefits of the OSHA 10 Certification
Taking the OSHA 10 certification course is important for any tradesperson because this construction safety training teaches you basic safety protocols as well as general health information about the construction industry. By completing the OSHA 10 certification course, you learn how to better protect yourself and your co-workers from potential workplace hazards and injuries. Here are 5 other benefits of earning your OSHA 10 certification:
Boost Your Resume
A good job in the construction industry attracts many candidates. Adding OSHA 10 certification to your resume will help you stand out from your competition for jobs. Current and prospective employers will see that you're dedicated to learning about the construction industry and that you care about your personal safety as well as that of your co-workers. This is a fundamental trait that employers look for in their workers.
Increase Your Job Prospects and Your Pay
Nowadays, many construction companies require employees to have an OSHA 10 certificate to work on their job sites. Adding a construction safety training course like OSHA 10 to your resume makes you a more qualified candidate and could be the difference between you getting a job or not. Without OSHA 10 certification, you might be passed over by a candidate who has it. In the case of prevailing wage projects, these mostly government-funded projects require all tradespeople to be OSHA 10 certified. It's worth noting that prevailing wage projects pay higher than private-sector jobs. Also, by learning how to identify and avoid potential accidents and injuries, you'll reduce your chances of getting hurt on the job. You also won't miss a paycheck due to injury or illness.
Build Trust: Protect Yourself and Your Co-Workers
People want to work with others they can count on. Having a solid understanding of job site procedures and policies will allow you to protect yourself and your co-workers. Having your OSHA 10 certification enables you to build trust with your co-workers by demonstrating you care about their safety and are a reliable team member. By reducing work-related injuries and illnesses, your team will be able to avoid costly delays and complete assigned projects safely and on time. What could be better?
Feel Confident at Work
It takes time for any new employee to get accustomed to their new workplace environment. As a tradesperson, having a solid foundation in construction safety training will help you feel more confident in your ability to identify and avoid potential workplace hazards. Instead of worrying about causing an injury or an accident, you'll be able to focus your attention on completing your assignments and doing great work. Becoming more efficient at work by staying safe will give you the confidence you need to succeed.
Continue Your Education
There is always more to learn, particularly in the construction industry. As you gain more experience in the skilled trades, you may find yourself needing more training to get your next job or certification. After completing the OSHA 10 certification course, you will have access to training like the OSHA 30 training program, a 30-hour training for entry-level to senior construction workers. Completing additional construction safety training can help you advance your career in the construction industry and better position you for leadership roles in the future.
Looks for a Free OSHA 10 Certification?
Look no further. All current or newly hired tradespeople at PeopleReady Skilled Trades are eligible to receive free OHSA 10 training! Interested? Take a look at some of our open positions, and let's get you started on your next job — and your OSHA 10 certification.