Welder Jobs and Welder Staffing Solutions Within Reach
Sourcing skilled welders and finding welder jobs is easy when you partner with the right welder staffing agency.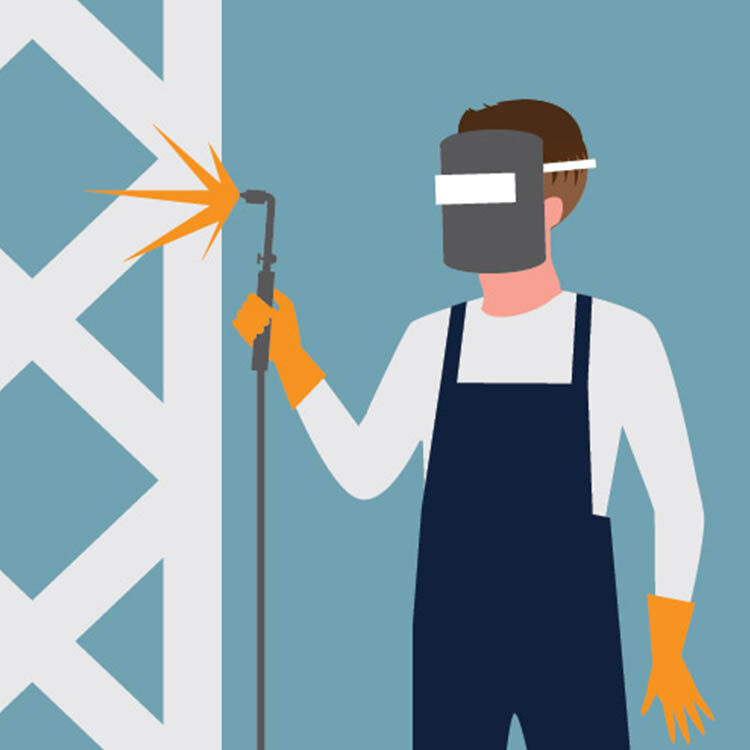 Don't Leave Your Future in Flux
Find a Welder Staffing Agency That Has You Covered, Every Time
Welders are vital to rebuilding our nation's aging infrastructure and constructing new commercial, industrial and institutional buildings. And, because they're in-demand across a variety of sectors, a deficit of 400,000 welders is projected by 2024. Without a welder staffing solution in place, sourcing the skilled welders you need will continue to be a challenge. Our experienced welder staffing agency is here to help.
From TIG and MIG to structural and pipe welders, PeopleReady Skilled Trades has the quality, ready-to-work welders you need. We provide welding professionals for short- and long-term assignments, and also offer temp-to-hire and direct placement services. So, however long or however many welders you're looking for, we'll make sure your core workforce is never in flux. Our workers show up on time, ready to work and with the tools needed to get jobs done right.
Request Tradespeople
Finding Welder Jobs is Easy with Us
Builders need structural and pipe welders like you. However, sifting through the thousands of welder jobs online to find your next job can be time-consuming and frustrating. Let us take away the headache so you can focus your energy on building or rebuilding some of the nation's most important roadways, bridges, buildings and pipelines.
Find Welder Jobs
400,000

+

Through 2024, there's expected to be a deficit of 400,000 welders (American Welding Society).

50

+

We have 50 locations across the U.S.

14,000

+

Last year, we helped more than 14,000 tradespeople find work.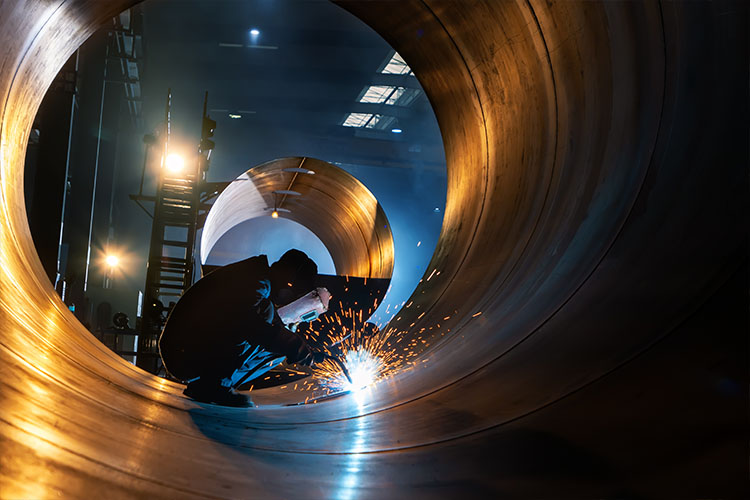 Welder Recruiting Experts
From bridges and pipelines to power plants, buildings, solar solutions and everything in between, we have the welders and welder jobs you need across specialties and welding techniques, including:
Pipe welders
Structural welders
MIG welders
TIG welders
Stick welders
ARC welders
Find a Job
Work is within reach near you.
Request Tradespeople
A skilled workforce is within reach.
PeopleReady Skilled Trades is a specialized division of PeopleReady, a TrueBlue company (NYSE: TBI). Since 1987, we have connected tradespeople and work across a wide range of trades, including carpentry, electrical, plumbing, welding, solar installations and more. Whether you need a single tradesperson or require a coordinated effort to dispatch skilled workers across multiple projects, we ensure you have the right people with the right tools, on-site and on time.