Commercial Solar Staffing
We're PeopleReady Skilled Trades—the energy staffing partner that contractors and property owners can trust to find qualified workers for commercial solar projects.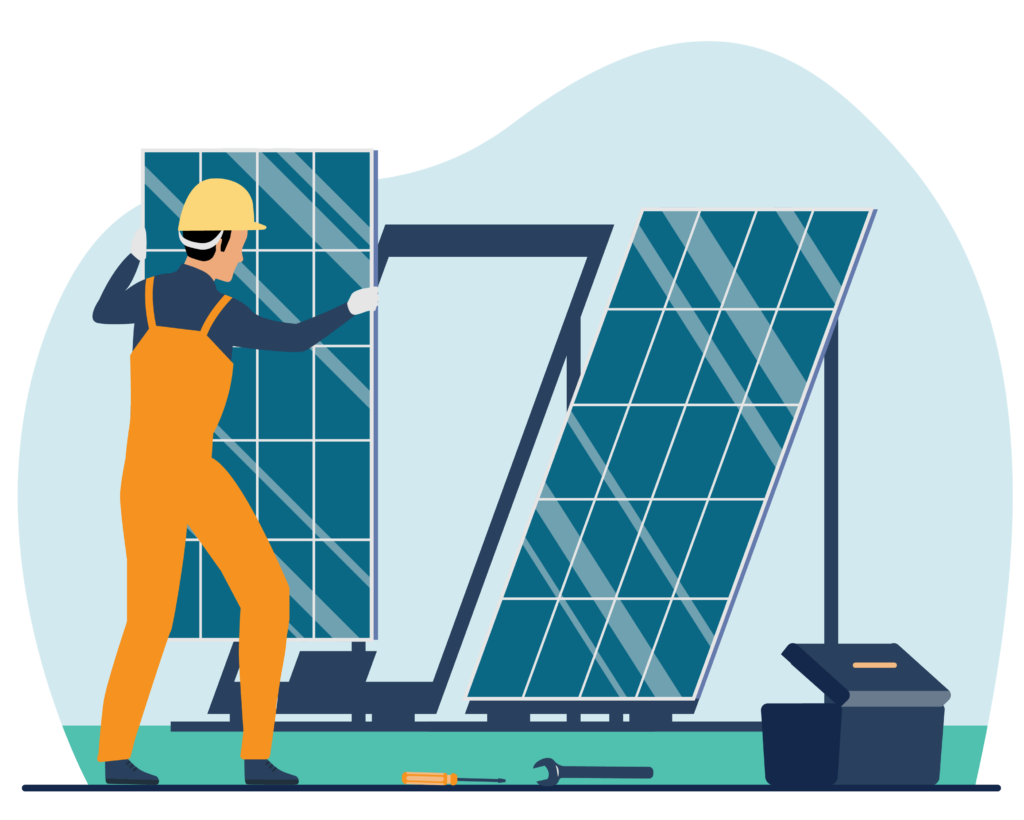 We Deliver Industry-Leading Commercial Solar Solutions
More and more property owners are turning to solar energy as a renewable energy alternative, and it's easy to see why. Commercial solar energy systems are more affordable than ever, and tax credits help offset costs even further.
Did you know adding solar power can help businesses cut long-term operating expenses, increase property values and reduce their carbon footprint? Talk about a win-win-win!
The downside is that demand for ground mount and rooftop solar systems is surpassing the skilled workforce that is readily available. As your solar staffing agency, we make it easy to find qualified, reliable workers so you can complete your commercial solar projects. With our local presence in 600+ markets, our teams work day in and day out to find solar workers across the country. This means you'll spend less time searching for commercial solar installers and other energy workers, and more time growing your business and your bottom line.
You can also rest easy knowing your peace of mind is our top priority. With a 24/7 service center, our around-the-clock support team is always there when you need them. Want even more great news? If your project is 1 MW or larger, we'll work with you to make sure you benefit from the tax credits available through the Inflation Reduction Act.
So, whether you need help recruiting and hiring commercial solar installers, electricians, equipment operators, safety personnel or other trades in the energy industry, we've got your next commercial solar project covered.
Let Us Build Your Commercial Solar Workforce
If you need workers for rooftop solar or ground mount solar projects, look no further than PeopleReady Skilled Trades. We take all the worry out of building a solar workforce by recruiting and hiring commercial solar installers you can count on to do the job right the first time. Complete the form at the top of the page to get started today!
Ready to Work Together?
Fill out the form at the top of the page to get started!
PeopleReady Skilled Trades is a specialized division of PeopleReady, a TrueBlue company (NYSE: TBI). Since 1987, we have connected tradespeople and work across a wide range of trades, including carpentry, electrical, plumbing, welding, solar installations and more. Whether you need a single tradesperson or require a coordinated effort to dispatch skilled workers across multiple projects, we ensure you have the right people with the right tools, on-site and on time.