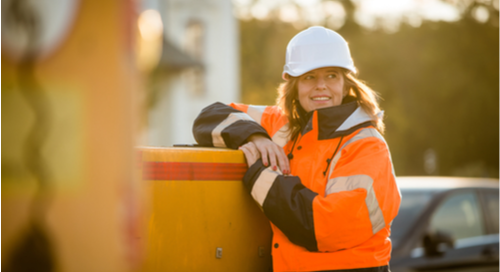 When communities begin to rebuild after any sort of natural disaster, support from a disaster recovery team makes an enormous difference. Businesses of all kinds begin staffing up and hiring additional help to press forward with the work that needs to be done. While any type of help, big or small, makes an impression—there are specific skills that some disaster recovery workers embody that makes them ideal for these high-impact roles.
Do you have the traits that make for an ideal candidate to help affected communities recuperate? Here are 5 attributes that help make a successful worker in the aftermath of a natural disaster.
Excellent Communicator
Strong communication skills play a big part in disaster relief. Being able to properly update, convey needs, and connect with other players is key. There isn't always much time to get a message across, so having the ability to interact and communicate well can make someone a great individual for disaster relief work. Workers with strong communication skills have the ability to engage with colleagues and people of all kinds, at different levels in the organization.
Adaptable
With so many moving parts and people, processes continually changing, and circumstances differing from place to place, being able to adapt in many scenarios is truly valuable. Operations may be going one way at a certain moment and a few beats later, completely change. It takes someone who can think quickly on their feet and use critical thinking paired with common sense to make strong decisions that may ultimately effect whole teams.
Patient
Processes aren't likely to be running as smoothly as they would be under normal circumstances, potentially creating bottlenecks and delays in everything from scheduling and timing to deliveries and approvals. When operations are held up, it takes a worker with patience to weather last-minute changes well.
Detail-Oriented
Sometimes the smallest items can make the biggest difference. Noticing details on a job site is imperative for all aspects from safety to accounting. Disaster recovery work includes many players doing different tasks, so keeping a keen eye on details and following instructions makes progression a lot simpler.
Prompt
We never know exactly when a disaster is going to show up, which means showing up on time is especially important for workers tackling disaster recovery. There are tons of people, even whole communities, counting on your help—which means reliability and promptness is absolutely necessary when showing up for work.
Ready to use your skills to help with disaster recovery? Businesses need people like you—and PeopleReady is committed to connecting great workers with them.