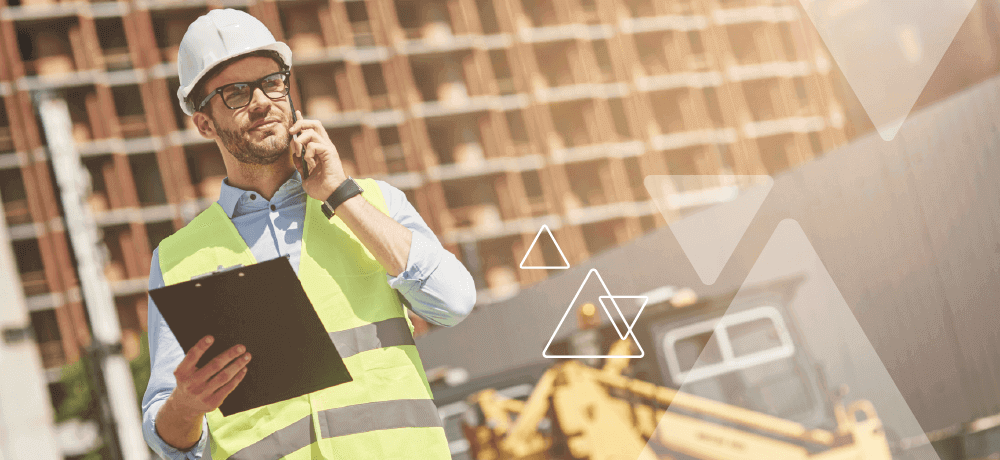 Narrow Skilled Trades Staffing Agencies to Just One
If your company is like many in the construction industry, business is booming and, with it, your need for skilled tradespeople. But finding quality workers can be especially challenging because of the construction worker shortage. An analysis by PeopleReady Skilled Trades found that the most in-demand skilled trades jobs are remaining unfilled the longest — about a month on average — due to the worker shortage.
If you have tried everything to recruit skilled trades workers and are now exploring skilled trade staffing agencies to help you find workers, great. Staffing companies can help match companies like yours with workers, giving you back time and energy to focus on other aspects of your business.
But all staffing firms are not created equal. Since you're in the construction industry, you want to make sure the staffing companies you're considering specialize in construction. Whether you're exploring staffing firms in New York, staffing companies in Dallas or anywhere else in the country, look for an expert in skilled trades staffing that can connect you with specialized skilled tradespeople across a variety of trades.
PeopleReady Skilled Trades, for example, has been matching companies with tradespeople across a range of trades since 1987. In 2021 alone, we dispatched 13,000-plus tradespeople and serviced more than 2,600 customers.
With the challenges of finding quality skilled tradespeople during the worker shortage, you may be thinking "the more the merrier" when it comes to staffing companies. But unless you want to deal with a range of policies, procedures and expectations, don't go that route. Here are five reasons to partner with just one expert in skilled trades staffing.
5 reasons to choose just one partner in skilled trades staffing
Single point of contact. By working with just one staffing firm instead of several staffing companies, you'll have one point of contact addressing your job requests and needs—and answering your questions and concerns. Skilled tradespeople assigned to your projects also will know who to reach out to when they have questions or need more information. By having one point of contact, you'll spend less time conversing with staffing companies (and workers) and more time focusing on your business.
One staffing strategy. By choosing just one expert in skilled trades staffing you'll also have one staffing strategy to address your worker shortage. At PeopleReady Skilled Trades, for example, we take the time to get to know our customers and their workforce needs before our recruiters go to work to find skilled tradespeople to fit those requirements. The result: Your projects get completed better and faster, saving you time, money and headaches.
Safety focus. With various skilled trade staffing agencies involved, you could also have various approaches to safety — or no approach at all. By working with just one safety-conscious partner in skilled trades staffing, you'll know the steps have been taken to keep workers safe and injury-free. For example, we demonstrate our nearly 35-year commitment to safety through policies and procedures like our safety-specific assessments for each tradesperson we hire. Our unique "Right Match Dispatch Philosophy" ensures our skilled tradespeople show up on your jobsite with the right tools and the right experience to do the job safely.
Peace of mind. When you have workers on the job, you want to be confident that they not only know how to do the job, but they have been properly vetted, including undergoing any relevant background checks, drug tests, etc. Different skilled trades staffing agencies mean different standards. At PeopleReady Skilled Trades, we perform skills tests, integrity tests and other onboarding and verification processes — including security clearances, when needed. The result? Less risk and more peace of mind.
Consistency. When it comes to skilled trades staffing agencies, each one brings its own policies and procedures — to your jobsites and your workforce. By choosing just one staffing expert, you'll have less to keep track of when it comes to policies, paperwork, workforce management and the like. That consistency will not only give you peace of mind; it will also lessen the chance of disruptions in your workday. By relying on just one staffing provider, you'll streamline your workflow and know what to expect — every time you need workforce support.
Whether you've been looking for staffing firms in New York, staffing companies in Dallas or elsewhere across the country, your search is over. With PeopleReady Skilled Trades as your only partner in skilled trades staffing, you'll have the skilled workforce you need to meet demand — on budget and on time — whether you need one tradesperson or several to work across multiple projects.