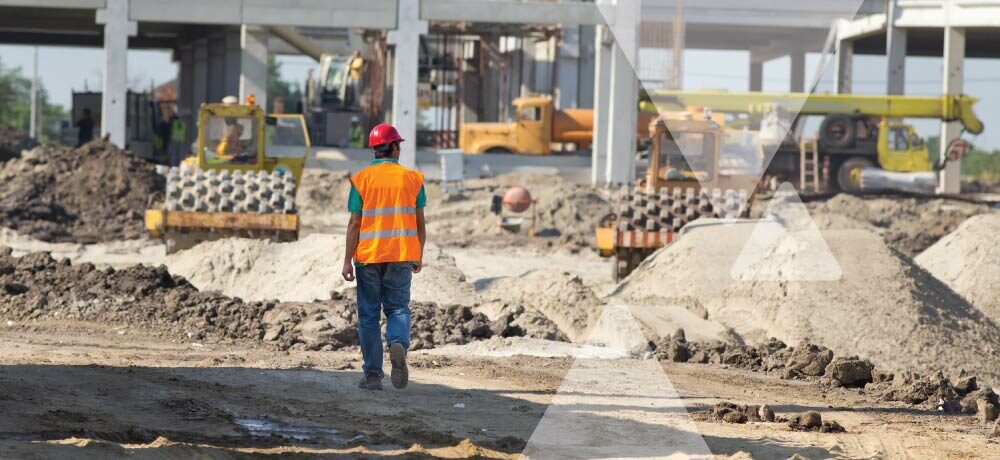 Don't Let the Shortage of Skilled Trades Workers Stop You
If you're a contractor or subcontractor, no one has to tell you there's a shortage of skilled trades workers. Driven by the mass exodus of baby boomers from the construction industry, the number of skilled trades jobs in the United States is far outpacing the number of qualified tradespeople to fill them. Hiring tradesmen and tradeswomen in today's market takes ingenuity — and stamina.
At PeopleReady Skilled Trades, we're always looking at how to recruit tradesmen and tradeswomen. It requires us to be innovative and to think about ways to show our incredible respect for the craft — and for skilled trades workers.
For example, our Work, Win, Drive Sweepstakes rewarded anyone who worked for us in the month of July. By just working one day, they were automatically entered into a drawing to win daily cash prizes of $1,000, $750 and $500 — as well as the grand prize: a brand-new car.
If you're wondering how to recruit tradesmen and tradeswomen, one big step you can take in your community is to educate job seekers of all ages and genders about the benefits of working in the skilled trades. From job satisfaction to good pay, there are many reasons (as you well know) to go into the skilled trades. But to combat the shortage of skilled trades workers, that benefits-focused message must reach a range of people.
Here are 4 Groups to Focus on to Recruit Skilled Trades Workers
High School Students
Decades ago, high school shop classes were ever-present, and, through them, teens were exposed to the skilled trades. But those classes are no longer delivered in most school districts. So, who can educate high school students about careers in the skilled trades?
You.
Reach out to your local high schools and offer to come and talk with students. Answer their questions, from "What is skilled trades?" to the types of jobs skilled trades workers do — and the rewards of the work they do. Share your experience and passion for the skilled trades — and be prepared to offer them age-appropriate, entry-level jobs. Someone who's a general laborer now could be one of your best skilled trades workers in the future.
Since many high school students these days are being steered toward college versus trades, be prepared to talk about the pros and cons of each. This article on college vs trades can help. From good pay to job stability, high school students have many reasons to set their sights on becoming skilled trades workers.
College Students and College Graduates
Don't assume that college students — or college graduates — wouldn't be interested in becoming skilled trades workers. They're ideal groups to target for one big reason: College is expensive — $26,820 per year for full-time undergraduate students at public four-year, in-state schools to $54,880 for students attending private nonprofit four-year schools, according to College Board's Trends in College Pricing. To pay for their college education, many students take out student loans — $28,800 on average per borrower per year, according to 2018-2019 data from the College Board's report.
By taking entry-level, general laborer positions in the skilled trades particularly over the summer months, college students can help pay for college while also learning new skills — and opening the door to careers in the skilled trades. The same is true for college graduates who might be struggling to find work in their field.
Contact community colleges, colleges and universities in your area to ask about participating in job fairs. Come prepared to talk about the benefits of the skilled trades. Talk about the shortage of skilled trades workers and the plentiful (and high paying) jobs that await them in the skilled trades.
The conversations you have today could lead to hiring tradesmen and tradeswomen soon — and to helping to end the shortage of skilled trades workers.
Women
Likely you've heard of Rosie the Riveter, a campaign that was aimed at recruiting women to defense industries during World War II. At that time, women went to work in factories, shipyards and the like, taking the place of men who went to serve overseas in the military.
According to the U.S. Bureau of Labor Statistics (BLS), the rapid rise of women in the labor force was a major development in the labor market during the second half of the 20th century.
Today, according to the National Association of Women in Construction (NAWIC), female construction workers make up around 10 percent of all construction jobs — that's about 1 million women in the construction industry overall. You can help move the needle and attract more women to the industry by not just focusing on how to recruit tradesmen, but how to recruit tradeswomen as well.
Don't wait for Women in Construction Week next March: Start talking to women today about becoming skilled trades workers. From roofers to welders, masonry workers to heavy equipment operators, there are plenty of jobs available for women in the skilled trades. With the shortage of skilled trades workers, there's never been a better time for women to enter the skilled trades.
While women earn, on average, 81.1 percent of what men do in the United States, in construction, women earn 99.1 percent of what men make, according to the BLS. That's a great statistic to share with women. You can also address questions ranging from "What is skilled trade?" to "How does your company support women who are skilled trades workers?"
Not sure how to recruit tradeswomen? See what local women's groups and organizations are in your community. Contact them and ask if there are opportunities to be a featured speaker. Come with plenty of information — and prepared to answer questions about the benefits of women becoming skilled trades workers.
Veterans
Veterans and active-duty military service members who are transitioning to civilian life are excellent recruits to the skilled trades. Why? Because many of the skills learned in the military transfer easily to the skilled trades.
So, wondering how to recruit to the skilled trades when it comes to veterans and military members? First check to see if there are VA locations in your area. You might be able to share information about your need for skilled trades workers. There are also veterans groups, such as AMVETS National Service Foundation and the American Legion. Reach out to these groups and others like them in your area to see if they have speaker opportunities available to you where you can answer questions ranging from, "What is skilled trades?" to "Why is the skilled trades a good place for veterans?"
Do your homework. Come with statistics—and job opportunities. Let them know there's a shortage of skilled trades workers so jobs are plentiful — and, of course, that you're actively hiring tradesmen and tradeswomen. It's likely that these respected men and women already have the technical skills — and work ethic — you're looking for in your next skilled trades workers.
Need Skilled Tradespeople Now? PeopleReady Skilled Trades Can Help.
PeopleReady Skilled Trades knows the challenges you're facing with the shortage of skilled trades workers. While you can help recruit people to the skilled trades, these efforts likely will take time. If you need help building your team right now, let the skilled trades staffing experts at PeopleReady Skilled Trades help. We have more than 30 years experience connecting skilled trades workers with businesses like yours. We can deliver the right skilled trades workers with the right tools to help you complete your projects on time and on budget.